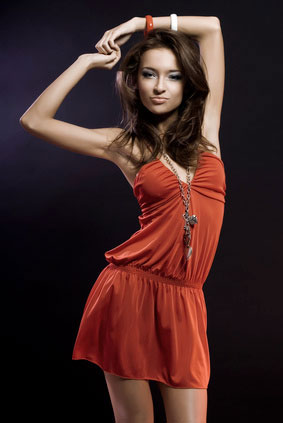 You stand there, somewhere that you often go, when, out of the corner of your eye, you notice her: a sexy girl in a red, skimpy dress.
Man, I'd love to talk to HER, you think to yourself... but can't think of a way you might go talk to her, or what you might say.
Plus, she's all the way over there, and you're all the way over here; it'd be too obvious if you just walked over there.
You go back to minding your own business.
A few minutes later though, you notice that there she is again - only now, she's hovering about right next to you, looking vaguely lost and confused.

She's over here now! you think. I can't believe it! Luck is on my side! But what if she doesn't respond when I talk to her? How do I know she wants to talk to me?
So, you hesitate... and a moment later, she drifts away, as if remembering where she needed to go and going there instead. Ah, missed my chance, you think.
But it wasn't luck on your side, nor was it blind chance - that was an approach invitation.
The reason she ended up hovering next to you, seemingly on accident, was because she wanted you to approach - and wanted to do everything in her power to help make it easy for you to do so.
And if you aren't recognizing it when women do this, you are most likely missing out on a lot of pretty women who really want to get to know you.