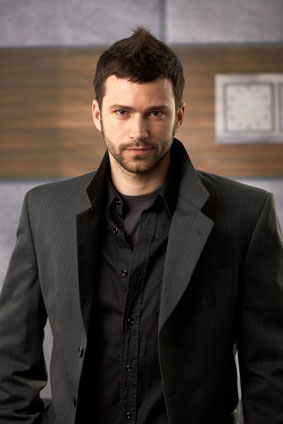 A long while back I posted about facial hair styles on here in "Facial Hair and Baddassedness," essentially summing up my findings that cool facial hair nets you better results with a better reception from the opposite sex; in effect, girls just like guys with facial hair better.
For me, the result was no comparison; the instant I had the right facial hair, women were telling me I was "hot" and "sexy," when these weren't words they used with me before (when I was clean-shaven it was more like "cute" and "handsome"). So I started recommending my clean-shaven friends to test drive some new facial hair styles, and they reported back similar results.
But just in case you'd like a little further support, here what the Journal of Social Behavior and Personality has to say on the topic in a study published under the name "The Influence of Facial Hair on Impression Formation":
"

Results indicated consistently more positive perceptions of social/physical attractiveness, personality, competency, and composure for men with facial hair.

"
So women see men with facial hair as:
More attractive
More charismatic
Smarter and more capable
Calmer and more in control
And here's how the Journal of Personality and Individual Differences weighs in a paper entitled "The Effects of Facial Hair Manipulation on Female Perceptions of Attractiveness, Masculinity, and Dominance in Male Faces":
"

Male faces displaying a full beard were considered the most masculine, aggressive, socially mature, and older. Males with a light beard were considered the most dominant. Males with light stubble were considered to be the most attractive, light stubble was also preferred for both short- and long-term relationships.

"
The study "Do women's preferences for men's facial hair change with reproductive status?" further establishes that women (especially ovulating / fertile women) favor men with heavy stubble.
For our purposes, that means that some kind of stubble or light beard is the way to go.
But which facial hair style is the right facial hair style? That's what I'll show you today.