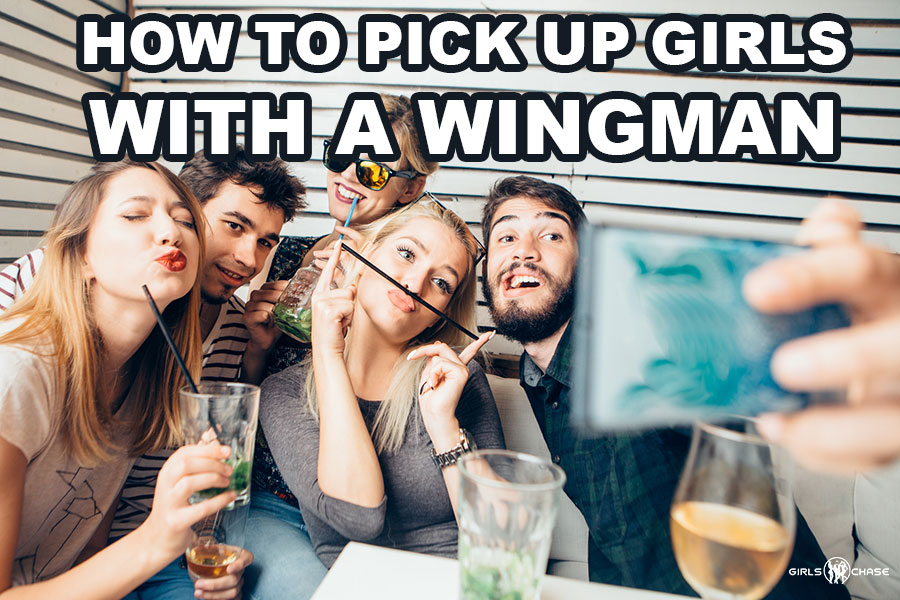 Five (5) of the best ways to pick up girls with a wingman: the Two Buddies approach, the Leader-Follower approach, plus 3 more.

Six years ago I shared with you the 10 rules of great wingmanship. I covered some strategies for wingmanning there as well. But mostly stuck to dos and do nots.
However, we've talked about wingmanning a lot less than it deserves on Girls Chase. Going out with a wingman is fantastic for a lot of reasons:
It puts you in a more social mood
It gives you instant

social proof

to work with
A likeminded buddy will help make you

more resilient

And a friend like this can lend you an assist (and vice versa)

One of the biggest reasons, too, is the 'click' advantage the two-man approach can give you. Because let's face it, no matter how good you get, there will always be some girls you do not click with. When you're with a wingman, you don't have to click with every girl.
Meet a pair of girls with one girl who likes you but one who does not? It's fine – the girl who doesn't like you does like your friend. She'll tolerate her friend going for you (unless she really dislikes you!), so long as your friend goes for her.
Meet a trio of girls, and one girl matches your energy, but the other two have a completely different energy? No problem – your wingman (or wingmen) matches the other girls' energy, and gets along with them great.
Yet if you don't use good wingman form, it'll all be for naught. You'll step on your buddy's toes, he'll step on yours, and you'll make each other look bad instead of good. You'll go for the wrong girls, or accidentally go for each other's girls when you shouldn't, or fail to support one another when support is needed.
To make sure you don't fall prey to wingman miscues, you need strategy – you need a way you both agree on to team up to get girls. And to that end, I've put together five (5) of the most effective wingman strategies I've used or witnessed other wingman pairs use. These approaches are guaranteed to scoop girls off the pavement (or the barroom floor) and into your respective beds.
To kick off the article, we'll start with the approach that is, to my mind, the classic wingman model: the Two Buddies approach.