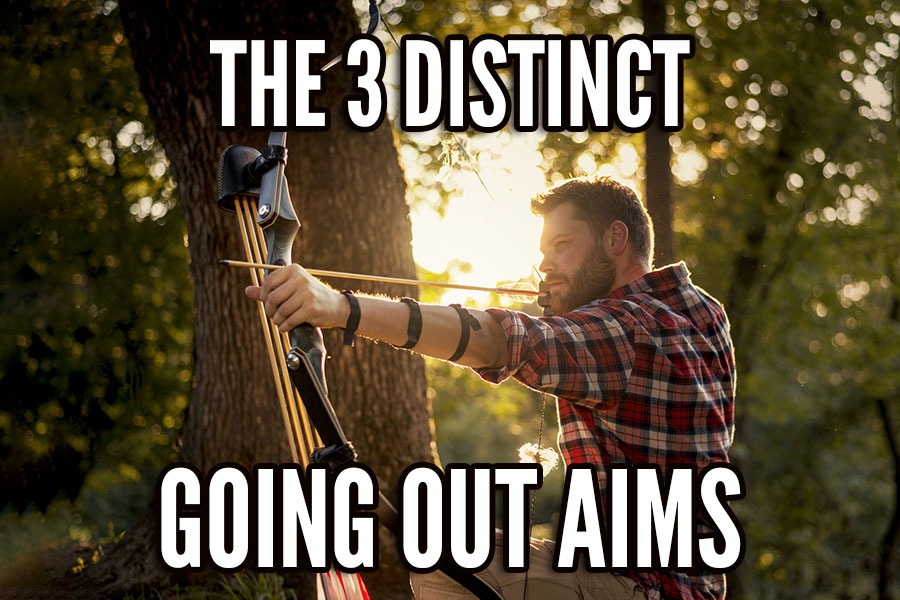 Every man's actions when socializing are guided by 1 of 3 core aims. The wrong aim can sabotage him in social situations… but the right aim will give him wings.

When a man goes out to meet women, he has a certain aim he takes with him. That aim might be a conscious one; an aim he knows he has. Or it may be unconscious -- he doesn't know what his aim is. Yet whether he knows it or not, he carries that aim with him.
The aim a man takes out with him colors his experience. It colors his actions and behavior while out. And it colors his perception of what happens while he's out too.
The right aim leads to progress with women, as a man hones his abilities to socialize or familiarizes himself with new venues, types of women, or techniques. Or the right aim might lead him to a lot of fun. Or to get dates, get laid, and meet a future girlfriend.
The wrong aim leads him to a disappointing outing. On the worse end, he may end up depressed, disappointed, or beating himself up over the outing. This happens when he has an aim -- conscious or not -- and fails to achieve it.
If he takes the wrong aim with him too often, and fails to achieve it too frequently, it can tank his morale and cause him to give up. Most guys who quit the game do so because they spent too much time aimed at the wrong place.
There are three easy-to-identify aims a man can take with him out into the field. All other more complicated aims boil down to these three. Two of these aims are self-focused, while the third is other-focused.
In this article, I'm going to argue that too many men go out with other-focused aims when they should take self-focused aims with them instead.
I'm also going to show you how many naturals and men who are good with girls go out with very different aims than what most less experienced, more aspirational men take with them.