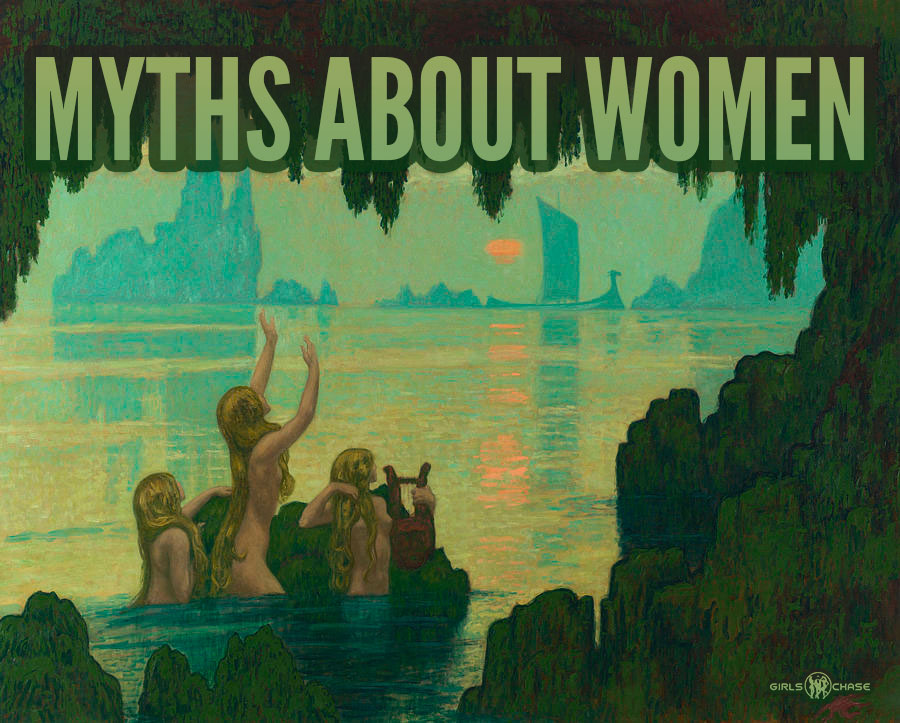 Men believe a lot of weird/baseless things about women that aren't broadly true. Shed these female myths aside, and be free.
If you're a seduction newbie (i.e., you're new to meeting and getting together with girls), I can guarantee you you have some objectively very silly beliefs about women that don't hold water at all.
It's not your fault you have these beliefs, nor are you dumb yourself just for having them. When the brain lacks real world experience in a thing, it picks up 'experience' by observing other things around it.
And our real-world media environment is just all kinds of stupid with the spin it presents on things.
The beliefs men absorb from the media they watch tend to be almost exclusively wrong. There is very little media out there that actively depicts male-female relations.
So you get this situation where men have limited and also shallow real-world experience with women, while meantime getting bombarded with garbage fiction messages from media, and you can't blame them for forming a bunch of inaccurate beliefs about female nature.
In this article, I'll do my part to expose those myths for what they are: myths.
That way you, as a guy going out there to chat up girls, can set these weird and harmful beliefs aside, and start meeting women.
(the image at the top of this article is not to suggest women don't sing siren songs, by the way. Some women certainly do. It's just a cool image of sirens, which are obviously mythical female figures, so it fits the spirit of the article)