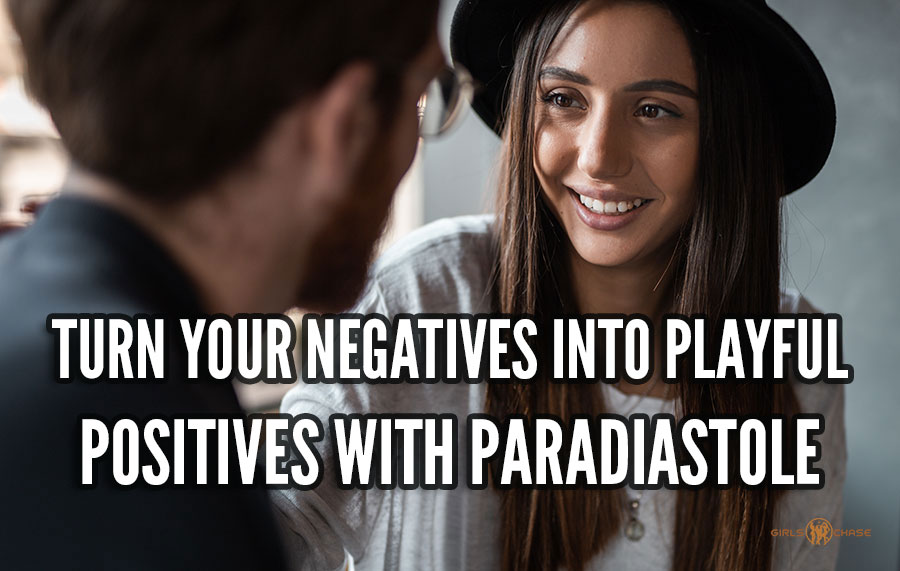 Paradiastole is a technique for reframing criticism into trophies. That vice of yours? Hey, look on the bright side! At least it means you (something good). That's paradiastole.
"You shouldn't say something like that to a woman!" a girl recently told me, half-tickled, half-irate. "It shows you have low EQ!"
"Well, least I'm honest," I said. "Just think how bad it'd be if I was low EQ and I wasn't honest!"
I use this kind of reframe a lot. There's a name for it: it's called 'paradiastole'.
(my EQ's pretty good, by the way)
Paradiastole is a way to reframe a criticism into something positive, in a playful and humorous way. It deflects the other person's judgment, often with a bit of moderate self-deprecation.
If you don't do this, or you don't do it enough, it's a handy little tactic you can add to your arsenal.