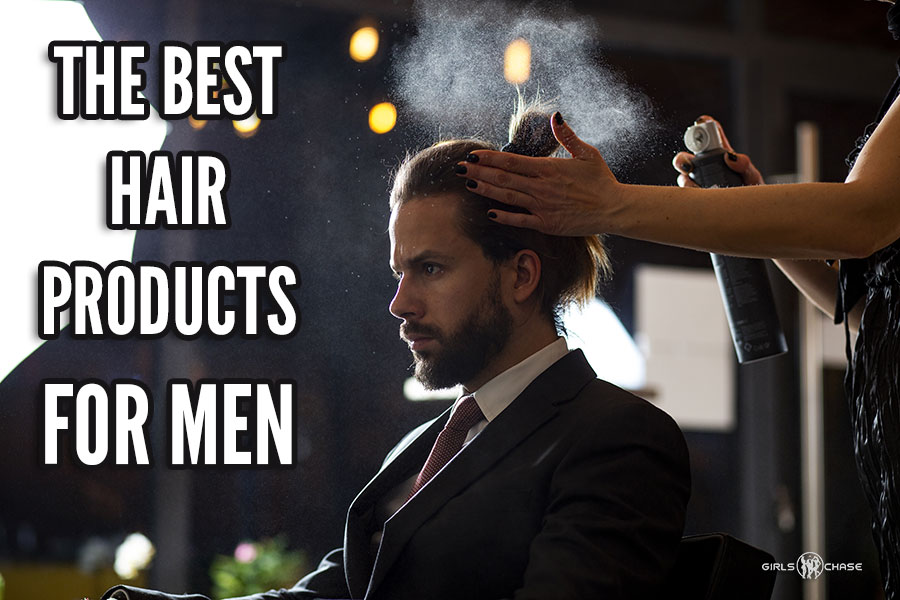 Getting a great looking male hairstyle isn't just about the cut and the do. It's also about the products. Here's what shampoos, primers, sprays, creams, and more to use.
Hey guys. Today I have a different post, one I never intended to write.
It was Chase's idea. We spoke one day, and since he and I both have long hair, we started discussing hair products that are best for long hair.
Being a bit of a fashionista myself, I've spent much time experimenting with different hair products. I know what works for me, and my suggestions have usually helped others.
Note that I am not a hairdresser or a barber. My expertise is pick up, seduction, social dynamics, sex, and relationships.
Yet Chase was excited discussing hair products and suggested I write about it. I was hesitant at first, but Chase can be persuasive.
Some guys in the skillseducer chat tried some of the products I recommend and had good results. So, I thought, why not?
Disclaimer #1: I am an influencer in the sense that I influence women in field. I do not receive compensation from hair product producers. I am about to suggest products that I love and have had great success with. A big corporation like L'Oreal (who owns Redken) would never use a funnel like GirlsChase to promote—they have better market funnels.
Disclaimer #2: If you think it is "gay" or "effeminate" to care about hair products, that's fine and is your belief. Remember, the look of your hair matters. From my experience, having nice hair is more effective than having a 6-pack. We want to maximize every variable, and this is one. We do not care what is "effeminate" or "gay;" we care about what works and what will give you results with women. Also, men have more sensitive hair than women. Trust me; it is usually thicker. So, men's hair needs more maintenance. Some men have short hair, and using the wrong clay or wax will make you look ungroomed and nasty. It will negatively affect your success.
Disclaimer #3: Some of you may have afros; some may be bald. I have Caucasian wavy hair. I have experience helping my friend Pablo, a Latino with curly hair. I have advised people with straight hair. But I do not have experience with afros. If you are bald, then shave it all away, work out, get a tan, get a nice beard, and you will look badass. However, this post is not for you.
Using high-quality hair products will reduce your chances of going bald since bad hair wax can increase hair loss. Not rinsing out styling products can also increase hair loss. So even though going bald is not the end of the world, try to do your best to keep your hair for as long as possible.