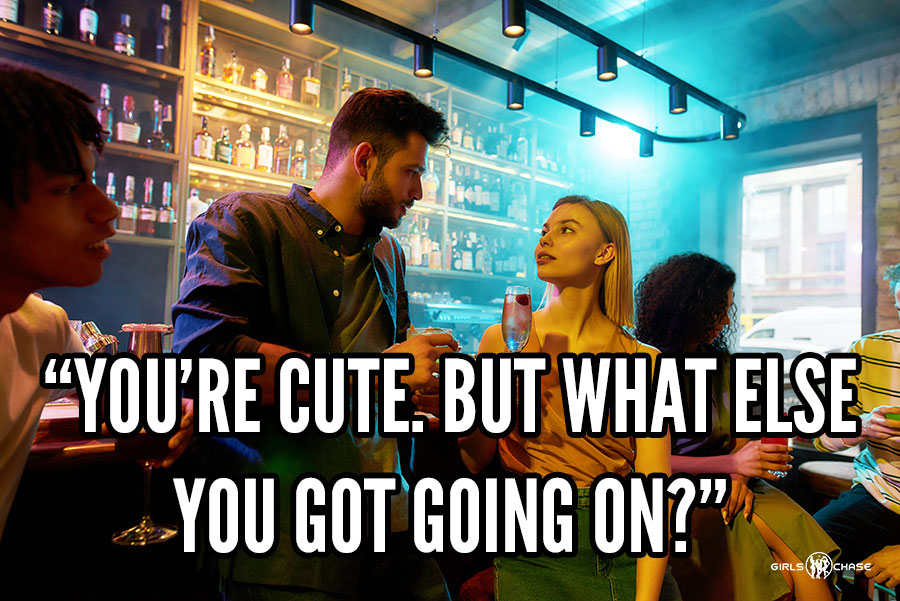 How do you approach a girl whose head is big over all the compliments she's been fending off? By disqualifying her looks… and getting her to tell you what else she has going on instead.
Today we're going to talk about an old Mystery technique from back in the day.
Perhaps we should call it "Throwbacks Tuesdays" instead of "Tactics Tuesdays"!
The technique in question is the looks-disqualifying screen. You use it on hot girls who know they're hot in situations where men fawn over their looks. The point: remove a woman's sense of looks-based self-importance and cause her to qualify herself to you on qualities of hers not so readily on display.
The standard line for this is, "You're cute, but what else you do you have going on for you?" said in a way as if you're a bit bored with the fact that she "is cute" and are half-interested to know if there's anything more to her than appearance.
This tactic is deadly in certain situations. It's very well optimized for scenarios where women have big heads (and thus, high walls) due to confidence in their appearances.
That said, in other situations, it's unnecessary, and possibly tone-deaf, so let's look at when to use it before we dive into the details on how to apply it.