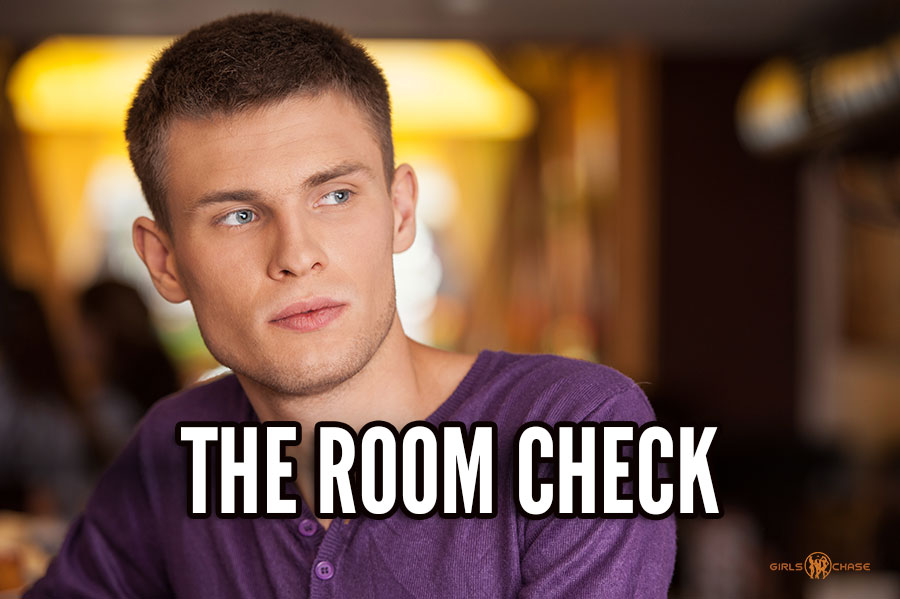 Check the room you're in to look for girls open to an approach – and other chances. The room check (or scan) can be a big help… if you know how to use it.
Here's a little tactic that can serve as a gamechanger if you aren't in the habit of using it yet: the room check.
Room checks are simple: you do a complete eyeball scan of a room to see what opportunities you can find. Get good at these, and you can zero in on girls you want to go for in just a few seconds of glancing around.
I should correct myself though – while the tactic is simple, you also have to know what you're looking for to get much use out of it.
So let's talk about when to use it, and what you'll be looking for when you do.