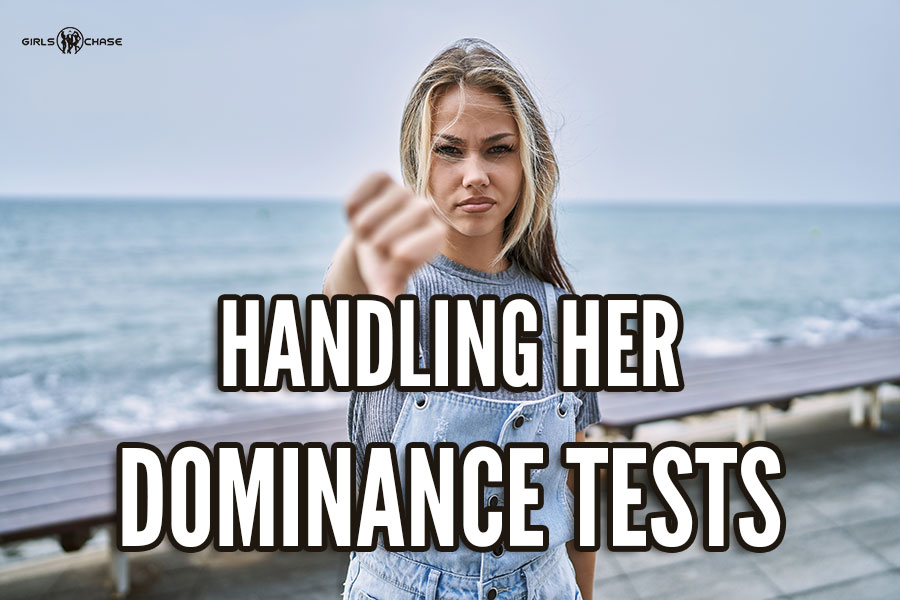 Women will test your dominance and leadership abilities at several key points in a courtship. How you respond determines where things go from there.
Picture yourself on a date with a woman. You met her last week via cold approach. Now the two of you are out walking around outside, deciding where you want to go next. She's in a breezy summer dress, looking quite nice, but she seems standoffish.
There's a lake five minutes' walk from where you are with a nice view. You figure that will be a nice spot to visit. "Let's swing by the lake," you say. "The flowers are in-bloom. The view will be gorgeous!"
"I don't want to go to the lake," she says, sounding a little snippy. "It just rained yesterday. It's probably all muddy."
You didn't ask her to do it; you made a command. You said "Let's do this." Her response was to directly test that, objecting to the plan and saying she wanted to do something else.
How do you respond to resistance like this – to these sorts of direct tests to your dating dominance? That's the subject of this article.