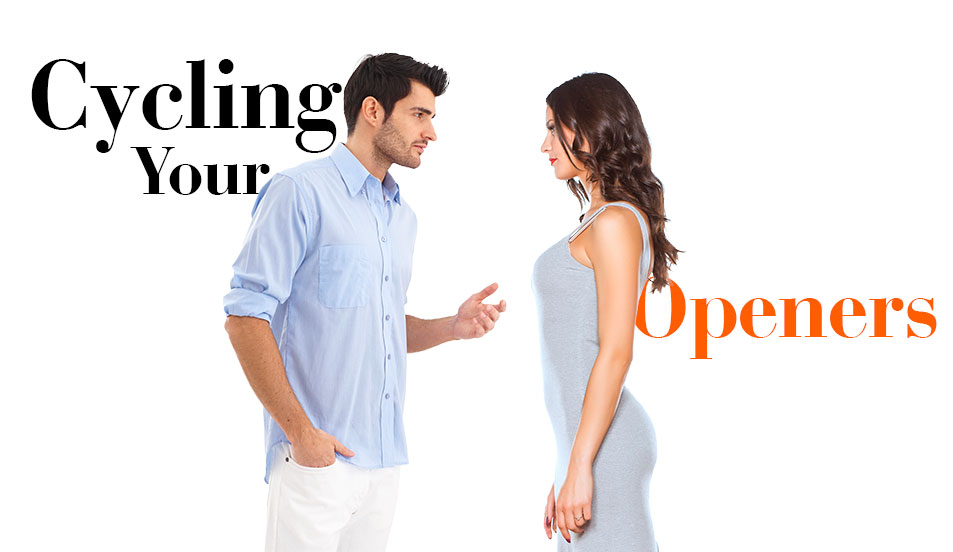 If at first your opener doesn't hook, try, try again. That's the basis of opener cycling: using more than one opener on one girl. Don't just open weak then plow.
Not every time you open a girl will she open with gusto.
Sometimes all you get is a blasé response.
She doesn't reject you, per se, but she isn't exactly ready to dive into a conversation.
You may want to just move on from a girl who's disinterested like this on the opener.
However, what if you want to persist?
If you just stand there and keep talking to her in the same way that failed to engage her the first time around, it doesn't work (I tried plenty of times as a beginner!).
Instead, you can use something I call 'opener cycling'... where you break up your early conversation, staccato-style, to attempt a variety of openers to see if you can't get her to hook.