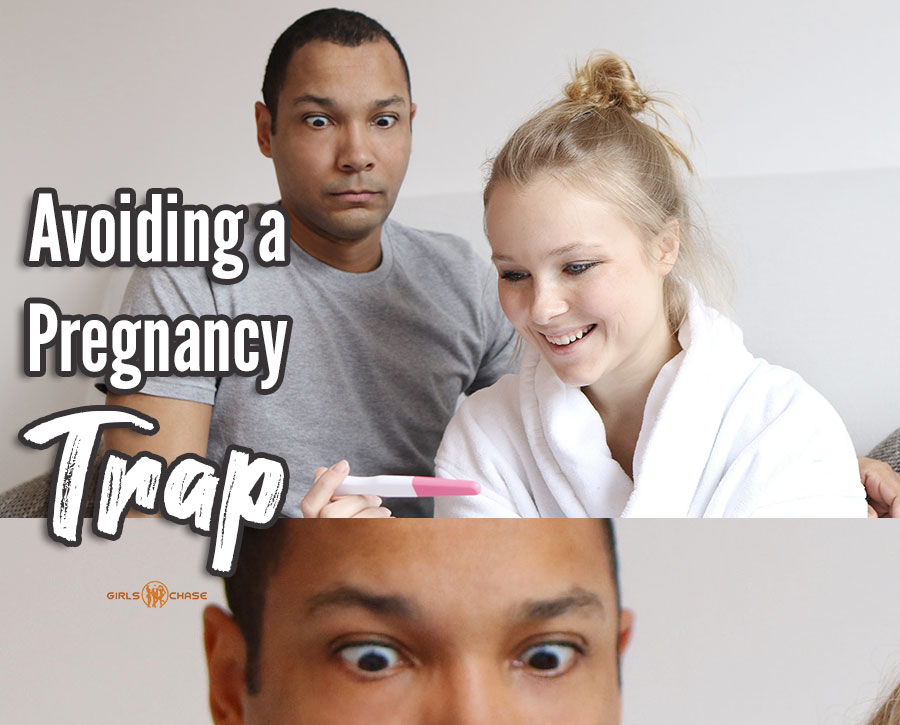 Uncareful men end up unready fathers. Pregnancies can be accidents… but not all accidents are unintended. Here's how to avoid getting baby trapped.
What's a pregnancy trap?
A pregnancy trap is when a woman intentionally becomes pregnant (or lies about being so). One reason she may do this is to tie a man into a committed relationship whether he wants that or not. Another is to get money from a man, typically in the form of child support.
Pregnancy traps are one of those things you will have people try to convince you "don't really happen" but, in actual fact, are actually not at all uncommon. I've known multiple cases of obvious 'trap pregnancies' personally, of the "gain a man's commitment" variety. The ones I know were all middle class, too -- including by an aunt of mine who owned her own home and had a well-paying corporate job. Very nice, kind, sweet aunt, and it was something of a family scandal when we realized she had pregnancy-trapped a guy.
But that's the thing with pregnancy traps: you imagine it'd be some sneaky, conniving devil woman who'd be willing to pregnancy trap a man... but you can't really tell. The sweet, kindly ones are just as capable of doing it too.
Today we'll take a stroll through the enlightening world of pregnancy trapping, and I'll show you things you possibly had no idea took place (or not to this extent).
Forewarned is forearmed.