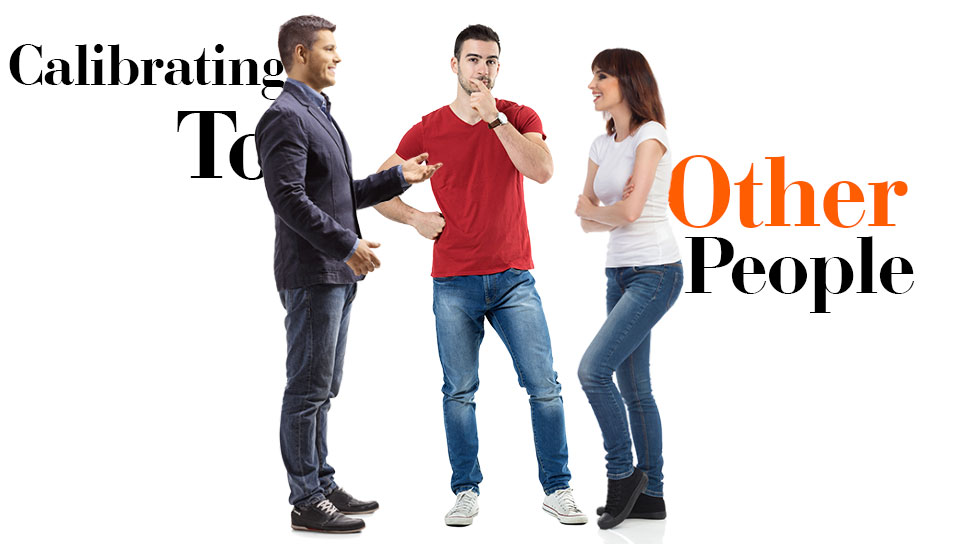 Calibration allows you to fluidly conduct social interactions with others. How do you develop it, though? There are several ways, but they all involve talking with other people.
Other people are similar to you in many ways. Yet they also have their differences.
People tend to veer too far in one way or the other, either assuming excess similarity or assuming excess differences between people. Depending on which way you veer, your baseline approach to calibration will differ.
For example, if you tend to assume everyone is just like you, your main calibration task becomes to identify ways people are different, and adjust your behavior to compensate for the differences between you and them.
On the other hand, if you are someone who assumes most people are nothing like you, you need to train yourself to be much more aware of the similarities between yourself and others, to bridge the gaps between you.
Achieving a balanced sense of how alike someone is to you, as well as in what particular ways he is different, and what he is most responsive to, and using that sense to adapt your interaction with him, leads you to calibration.
All calibration is is the treatment of someone in a way effective for that individual; a way that gels with his likes, preferences, and motivators.
The better you calibrate, the more easily people will like and respond to you, plus do what you ask them to do.
People will view a calibrated individual as more alike them, more understanding of them, and less mysterious and unfathomable to them, too.