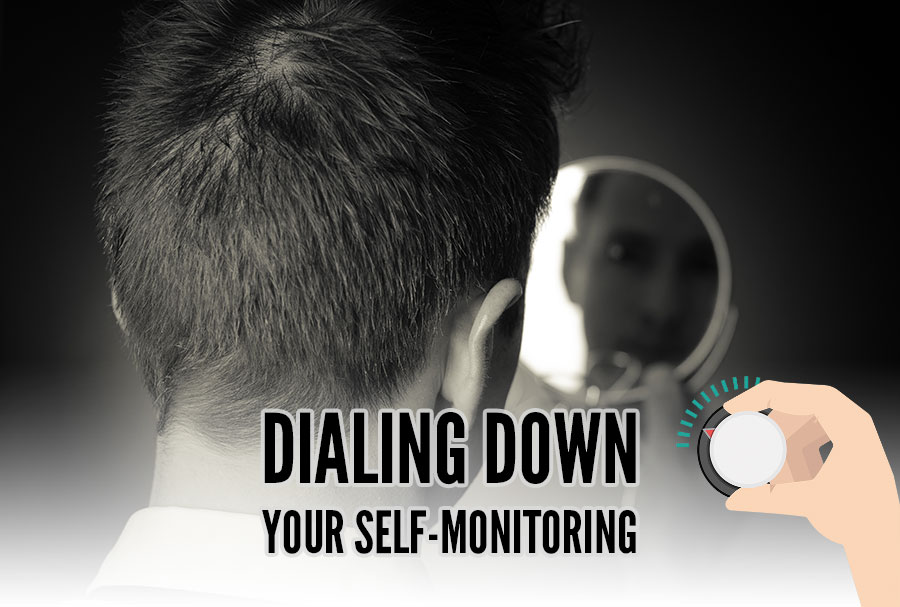 Self-monitoring allows you to adapt yourself to the people around you. It's a good thing… but too much of it can really cramp your style (and the naturalness of your interactions).
If you've gone through my charisma course, Charisma In A Bottle (which, incidentally, I'll be re-releasing soon), you're familiar with the concept of 'self-monitoring'.
A self-monitor is someone who keeps a mental eye on himself, observing his own actions, making sure he is acting in 'correct' ways and not screwing things up.
Charismatic people are high self-monitors. While they might seem to be the most casual, relaxed folks out there, they are in fact carefully monitoring and adjusting their social presentation.
Dating is another area that turns men into high self-monitors. You go out to approach girls and you focus relentlessly on:
How nervous vs. confident you seem
Whether you approach from the right angle
If you're delivering an opener she'll respond to
If you're getting enough compliance from her fast enough
Whether you've moved her soon enough
Whether you're dominant enough
Whether you're bantering enough
What your value is relative to hers
What your attainability is relative to hers
... plus a whole bunch of other things you are doing or that are about you.
And while this is useful for spotting your weak points and improving on what you want to improve at, it hobbles your ability to truly be in-the-moment with a girl and interact with her in a truly smooth, natural way.
Thus, some of the time, you are going to want to do things the opposite way, and turn your self-monitoring way down.