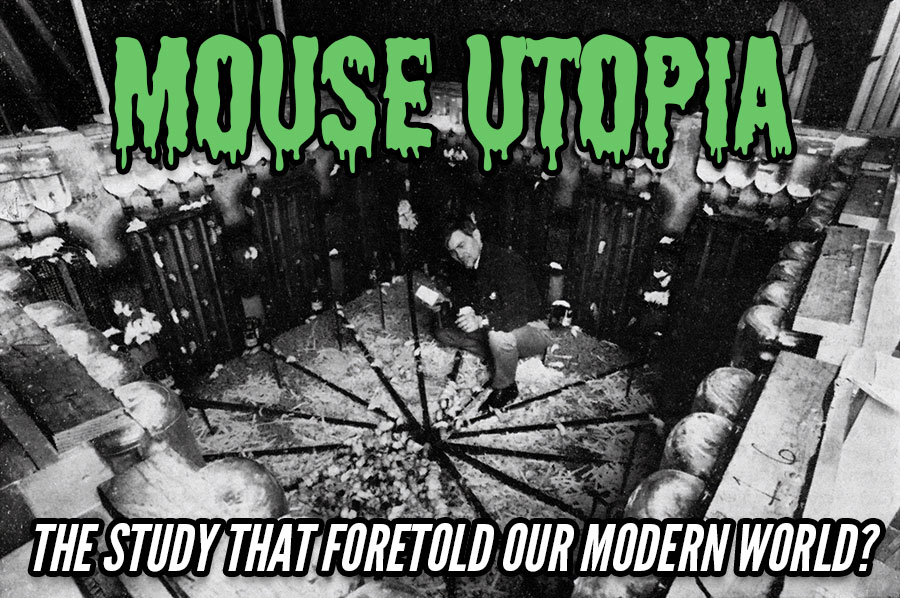 John B. Calhoun's rat and mouse utopia studies show what happens in abundant-yet-overcrowded conditions. Ominously, his findings echo what we see around us in people today.
How much of our modern social ails can be understood by population pressures due to overcrowding?
Certainly we don't want for food, water, or things to do. Our economies are massive; massive enough to comfortably support everyone within them (and far more).
Yet, is this sufficient to produce a utopia... or have we run up on a physical limit that plunges us increasingly into dystopia?
In the 1960s, researcher John B. Calhoun coined the term 'behavioral sink' to describe the situation where behavior collapses due to overcrowding. Based on multiple studies performed by him and replicated by others, Calhoun discovered that mice in overcrowded situations tended to develop a series of pathologies that made them become increasingly dysfunctional socially.
Ultimately, the mice in the experiments became so dysfunctional that, despite plenty of food, water, and nesting areas, and despite being in perfect physical health, they became psychologically unable to reproduce, and completely died out.
What happened, and what can we learn?