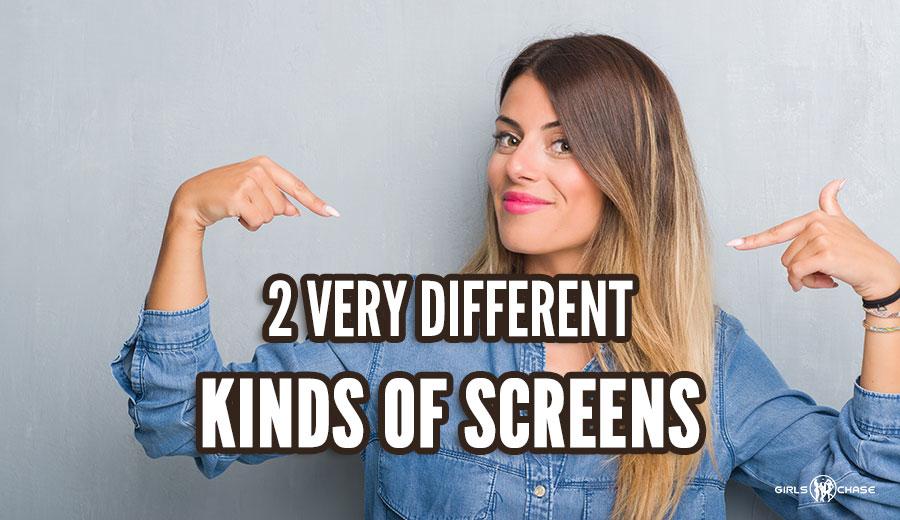 You can use screens to get women to qualify themselves to you in order to boost rapport. That's great for investment. But what if you actually care about whether she passes a screen?
I can hear you already:
"But Chase, I thought it was screening and qualifying women? Not screening versus qualifying!"
Ordinarily, yes. This article's about a slightly different tack, however.
In much of usual seduction practice, screening is a tool to get women to qualify. Or a tool to see whether women are invested enough to qualify.
For example, you tell a girl, "There's nothing like a good adventure. Going somewhere new, doing something novel, trying some unique food or experience for the first time. I love it, personally." That's an implied screen.
When you screen her like that, assuming you already have rapport with her, there's a fair bit of pressure on her to qualify herself and answer, "Yes, I like adventure too."
Even if she's the opposite of adventurous, she's going to feel pressure to tell you, "Yeah, that sounds nice," just to avoid breaking rapport.
As she qualifies herself to you like this, she complies with your frame.
If she doesn't qualify herself, it's an indication she may not be that compliant with you just yet.
Either way, this is helpful for your seduction.
But there are certain times you aren't going to want a woman trying to qualify herself to your screens.
Sometimes, you are using the screen to actually screen for whatever it is the screen's about.
And if she starts qualifying herself, instead of giving you the straight truth, she'll be investing, but you aren't going to be getting what information you're after.