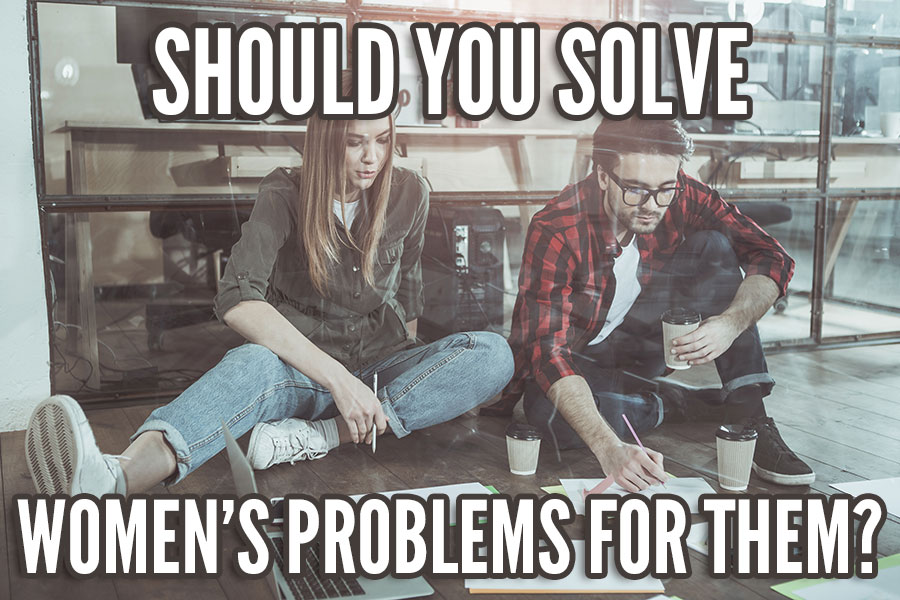 Women will tell you about their problems. But what can you do to help? Can you solve them yourself? Even if you can (or could)… should you?
One of the most aggravating disconnects between men and women is our approach to problems.
When a man has a problem, he wants to solve it. When he talks about it, he's in search of solutions.
When a woman has a problem, she wants to vent. When she talks about it, she's in search of a friendly ear. If someone has some great ideas on how to fix her problem, she'll be irritated by it, because that person is trying to fix things, instead of just listening.
Women throughout your life are going to bring you their problems.
This can end up an endlessly aggravating situation for both parties, as the male-female problem-solving approaches clash.
If you cannot find a way to resolve it, all you'll end up with is two very aggravated people.