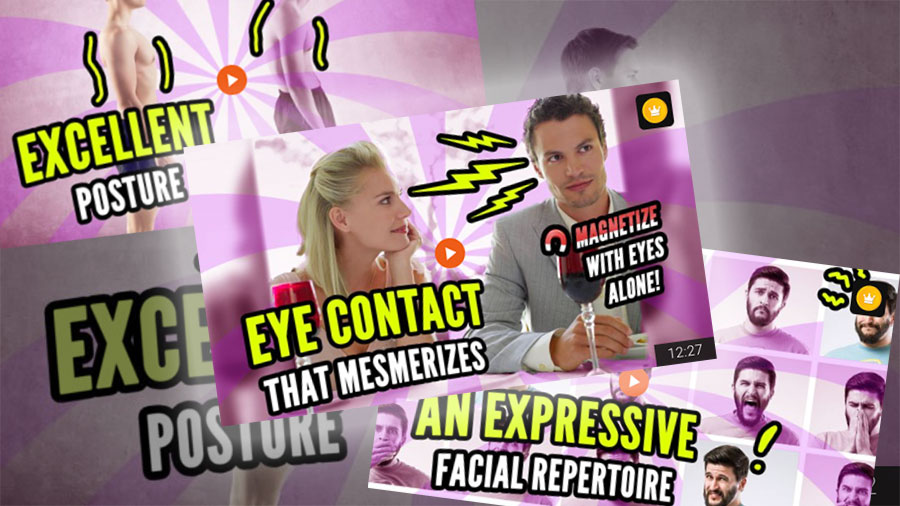 Three new GirlsChase.TV videos are out. Are you ready to upgrade your attractiveness with amazing posture, electric eye contact, and expressive facial expressions?
Have you been keeping an eye on GirlsChase.TV?
I've added three new videos over the past couple weeks that go deep into three powerful fundamentals:
These are Lessons 4-6 of my ongoing video series Fantastic Fundamentals. In them, I go a lot deeper into each attractive quality than I've ever gone before.