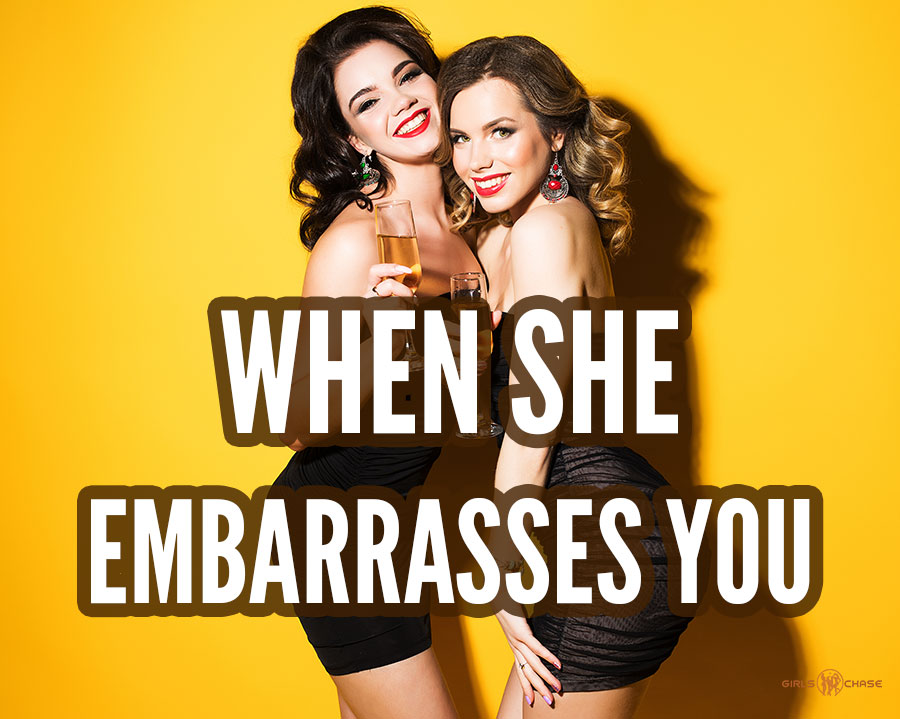 At times you'll meet women who get one over on you. They extract a free drink or meal, ditch you for another guy, use you for an ego boost, or more. How should you respond?
On our forum, there's a field report a member of ours shared where a beautiful girl he met in a nightclub tricked him into buying a drink, then strung him along after that.
The drink-buy then triggered the predictable possession/reciprocation instinct any guy who's been manipulated into buying things for women has experienced. That in turn led our forum member, who's usually a pretty solid guy, to make a bunch more mistakes and dig a much deeper hole than he normally would.
He was honest about how things went:
He felt tricked
He felt angry
He wanted to 'win'
... and all those emotions caused him to continue to pursue this girl, digging himself into a deeper and deeper hole.
I went through many such situations early on in my seduction career.
Most guys will -- especially guys who do night game, and especially guys who do clubs.
When it happens, you will typically know you are doing something wrong -- as Beam did here -- but you will do it anyway, driven by emotions of wanting to get back your pride, balance things out with this woman who tooled you, and save face.
But this is almost never the right course of action: it won't get you the girl, and it won't improve your outing.
Instead, you must deal with embarrassing/humiliating situations with women in-field in a different way.