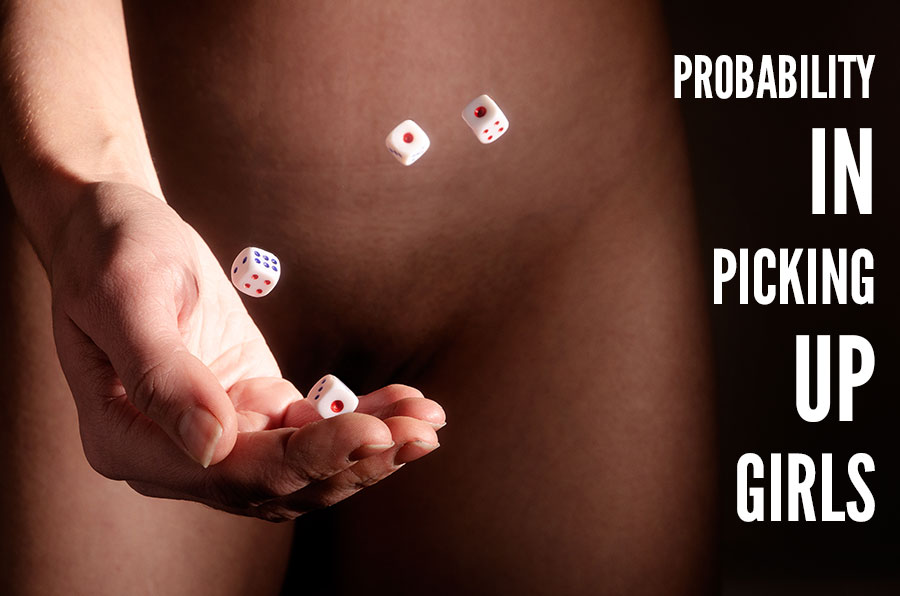 What're the odds you pick up a given sort of girl in a given sort of place? Well, it depends on a few different factors that affect that probability.
We had a conversation over on the forum where a forum member was asking where to find beautiful girls who aren't club goers, social media validation junkies, or nymphomaniacs. He reports that all the hottest girls he's been with came via dating apps, and all these girls were hot-but-broken. He's struggled to meet equally hot girls in-the-flesh via cold approach.
I replied with my thoughts, which included me stating that you are much more likely to find women with high partner counts and personality disorders in nightclubs and in any kind of show-off-y place (like with a prominent social media following) than you are elsewhere.
So, if he wanted to avoid those sorts of women, he'd be better off looking places other than in nightclubs and on dating apps or social media.
This triggered another member to jump on the thread and argue with me that the women you meet in nightclubs, the women you meet on dating apps, and the women you meet via daytime approaching (he even threw in "the women you meet in church") are all exactly one and the same, and any kind of differentiating between such girls is your imagination.
However, I soon realized we were talking about different things:
He was talking about possibility, saying things like "You can meet a girl who's a virgin in a nightclub"

I was talking about probability, saying things like "You are far less likely to meet a girl who's a virgin in a nightclub than in a campus library"
In seduction, the distinction between possibility and probability is a key one to make, as it influences so much of what you do, where you go to do it, and how exactly you go about it.