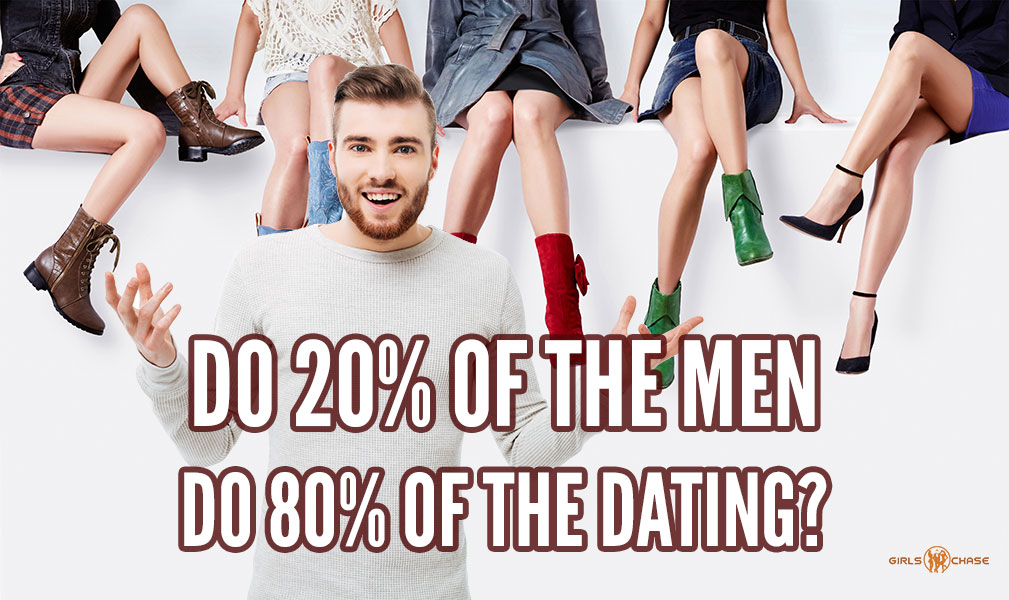 20% of the men are getting 80% of the women. But are they? We play it out, going step-by-step, looking at all the numbers.
"20% of the men are doing 80% of the dating."
Such goes the conventional wisdom pumped out of the manosphere these days.
I have heard this statistic bandied about just about everywhere, including by guys in our own community.
It's ubiquitous.
However, I've never seen anyone actually work out the numbers on it.
What would a city look like if 20% of the men did 80% of the dating?
You need a fairly good grasp of the 80/20 principle (also called the Pareto principle, first identified in 1896) to really understand this.
I recently reread the book 80/20 Sales and Marketing, by Perry Marshal, a force behind the re-popularization of the concept in the mid-2010s.
First, I'm going to introduce you to how 80/20 works.
Then, we're going to put all the single people in a hypothetical city into 80/20, and we'll see what that looks like, and how closely it matches what we see in the modern sexual marketplace.