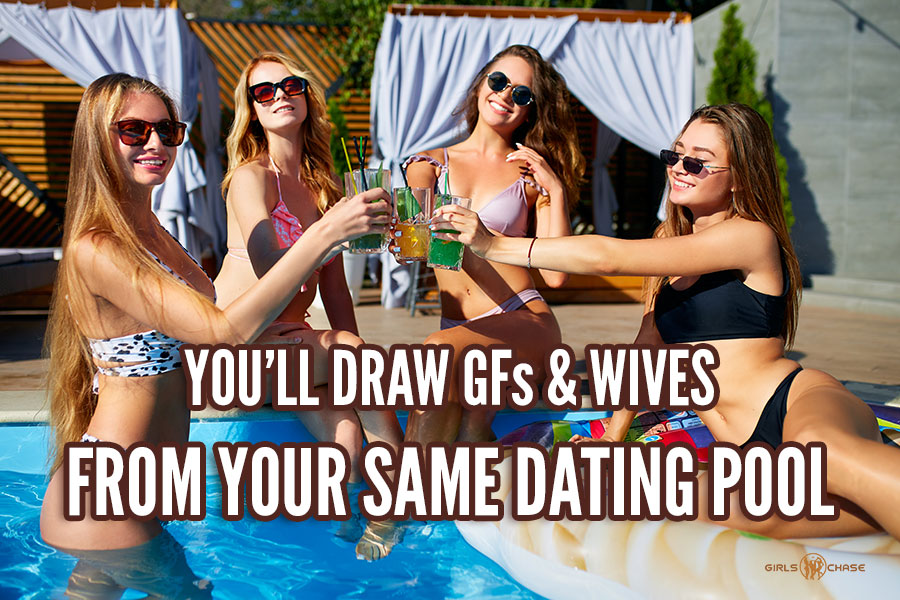 The pool of women you date and hook up from is the same pool you'll select long-term girlfriends and wives from. But pickup pools aren't always the best spots to find great LTRs…
Every man has a certain pool of women he draws his dates and mates from.
This pool's determined by where and how he meets women, and the kinds of women he attracts.
Men often choose dating pools for pleasure or convenience: the easiest girls to pick up; the sexiest girls to sleep with; the girls who are the best in bed. I recommend this while learning, and while building (or rebuilding) momentum.
There's no faster way to learn nor build momentum than by picking up girls places that are easy for you, where women are in relative abundance, and ideally you really enjoy the pick up process.
However, there's an issue here many men often don't foresee until it is too late: you draw your long-term relationships from this same dating pool, too.
Yet the qualities you want in a long-term girlfriend will not always so perfectly align with the qualities the women you meet in the more convenient dating pools possess.