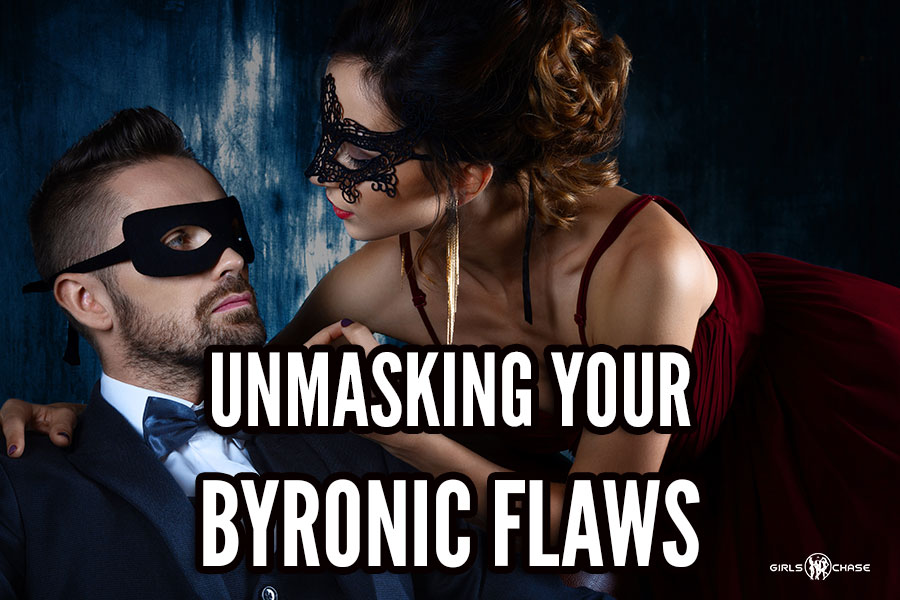 Byronic flaws make a man more interesting, and much more bondable in courtships and relationships. Yet there's an art to revealing them that many men often get wrong...
I recently worked with a hard case guy on a repeated relationship problem he has. Periodically, his relationships fail, inexplicably to him, with every woman he dates peeling off and wanting out.
He's been unable to understand why, but with this latest girl she gave him a lot of very clear feedback, that also mirrors feedback he's gotten from other girlfriends, as well as mirrors my own feeling personally with him.
That feedback was this:
That the girl, despite six months of trying to peel back his layers, was never able to get to know the real him. She feels like, after six months of attempts, she's still right back where she started with him, and is tired of trying.
This is a guy who, in most on-paper respects, should be a desirable guy. He's tall, accomplished, has good fundamentals, and good game. He's well-nigh unshakeable in his frame and is relentlessly optimistic (without being unrealistic). He's an ex-military man and is tough-as-nails, yet is also a religious man and is caring and intelligent, if sometimes not always totally attuned to why a woman is doing what she's doing.
What I realized on looking at how this latest girlfriend quit the relationship is that he isn't letting women peel his layers back properly, and this is causing women to feel like they don't even really know him.
Which in turn causes those women to feel like failures, then causes them to leave.
What I said to him was, "You need to help women peel your layers back properly. You might also need to get more comfortable yourself showing people more of whom you are underneath your armor."