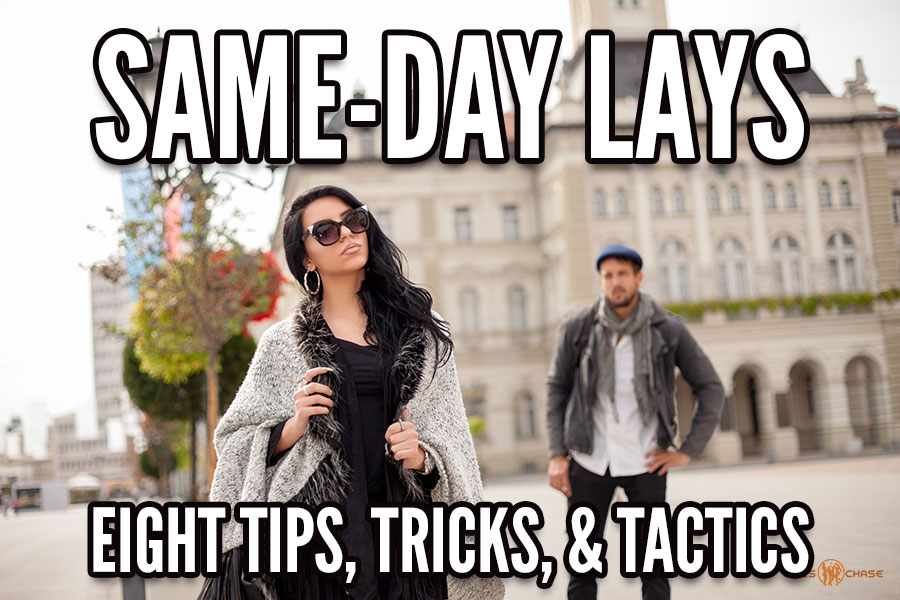 Same-day lays are exciting, fun, and enviable. It may not always seem simple to get them though. With these eight tactics, they come much more in-reach.
It's something of a Holy Grail for day gamers: bedding a girl the same day you meet. (this is a bit more common in night game! Actually it's a lot… at least for most guys)
There are a lot of girls out there who are open to this though.
It's not a majority of them, or a plurality of them. But in any city at any given time there is a not-insignificant number of women who for any of a number of reasons would really just like to meet a sexy male charmer who sweeps them off their feet and gives them the experience they need to fall into bed for a satisfying end to a satisfying day.
Of course, that doesn't mean they will necessarily make it easy for you. They want it to be a good experience for them, too… which means you need to make the right moves to get there.
In this article, we're going to talk about how to get a same-day lay. I lay out some of the same-day lay tricks, tactics, strategies, and advice I've accumulated over the years.