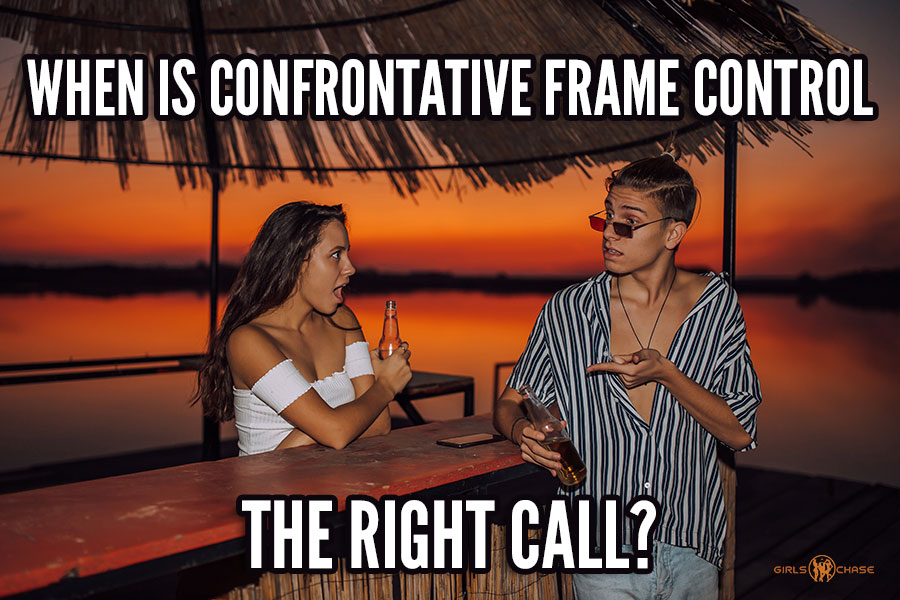 It can make sense to directly confront a girl's frame – sometimes. Yet confront her frame at the wrong times, and all you'll do is spin your wheels… or worse.
Hey everyone.
Today's article is a part of my series on frame control and dealing with tests. I'll continue my discussion of testing, covering two interrelated subjects:
What is confrontative frame control? How is it used as a test?
When should you use confrontative frame control?
Confrontative frame control directly declines her frame-grab head-on, such as saying, "NO, I will not do that!" or "That is not going to happen" to her request.
You will use aggressive frame control whenever a girl is behaving poorly or trying to test your limits.
No worries, I give examples throughout this post.
If you recall my theoretical post about tests, I mentioned that some women test a guy's limits to see how much crap he will put up with. A man who accepts bad behavior is usually viewed as a wimp.