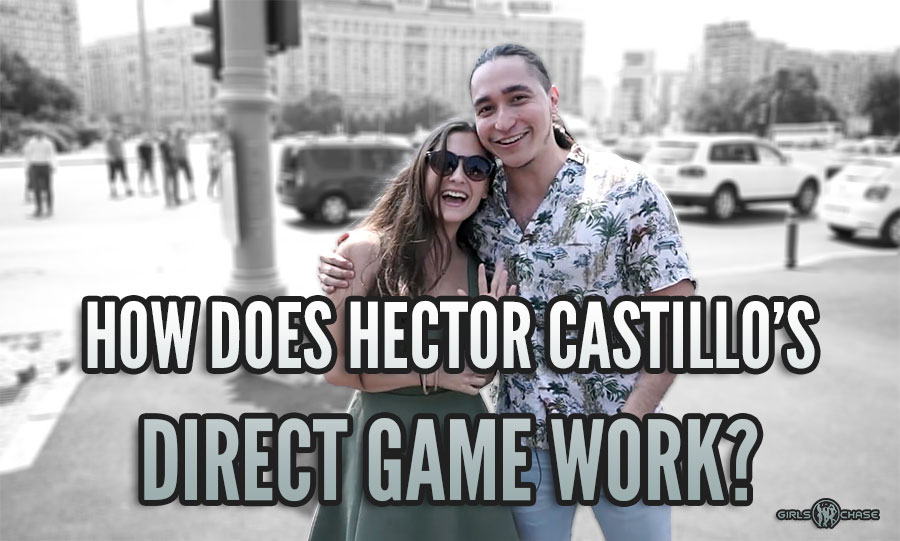 Hector's irreverent, forward, crass style of direct seems to violate all the rules of 'good game'. Yet take a closer look, and it's obvious how this form of seduction succeeds.
All right gents, here's the clarifying article you've been waiting for!
Since Alek Rolstad came out swinging against the stupidly-simplified "just shoot your shot" style of 'game' we're now calling 'neo-direct', readers have been asking, "But what about Hector?"
Hector's 'sexual direct' approach to seduction appears to be everything both indirect and classic direct are not: bold, immediate, in the girl's face, relentless. It seems to show all the cards to the girl and removes any hint of intrigue.
A brief review of how his approach appears to work might make you think it's little more than neo-direct wrapped up with a bit of spunk ('force of personality', perhaps?).
Alek asked me to resolve the apparent conflict between what he teaches and what Hector does, not knowing enough about what Hector is doing and not wanting to be the one to critique a colleague.
So, I had a chat with Hector to clarify some of the points I needed clarification on.
It led me down a rather enlightening path toward understanding not just Hector's game, but a better understanding of a key difference between good game and bad game, as well.
I think you will enjoy this piece!