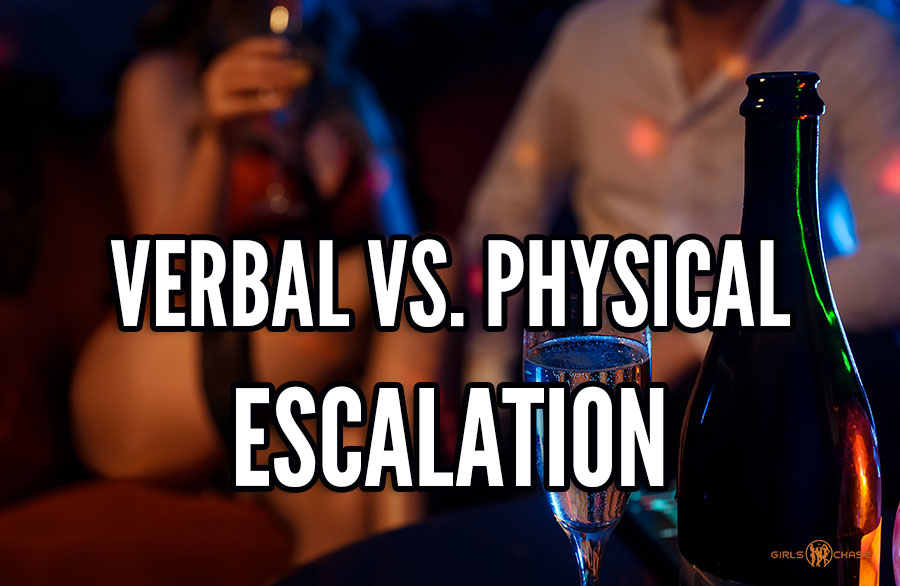 It's time to heat things up with her. But are you better off choosing sex talk for that, or physical escalation? It depends: one is safer, one is stabler.
Hey guys. Today I will continue the discussion of sex talk calibration. My two previous posts covered the basics of sex talk calibration, and this post enters a more advanced realm. So, this post is suited for upper-intermediate and advanced players.
Escalating the vibe and setting sexual frames, as we know, can be done verbally AND non-verbally (physically). But which is best? What are the pros and cons of each strategy?
More importantly, WHEN during the interaction would sexual or verbal game be most efficient, and when would physical game be the better call?
In an ideal world, you can choose between both depending on your preference. But we all know that we do not live in an ideal world. Many believe the choice of going for verbal over physical game, especially regarding sexual framing and escalation, depends on what you prefer. However, it does not. And this is what we will cover in this post.
It may seem appealing to say, "Why not combine them both?" That is, using both physical and verbal sexual game simultaneously. Two strategies = twice the power, right?
It isn't that simple. Combining both can backfire and cause resistance if done the wrong way. If you want to know why and learn more about touching when talking about sex (verbal sexual game), check out this post.