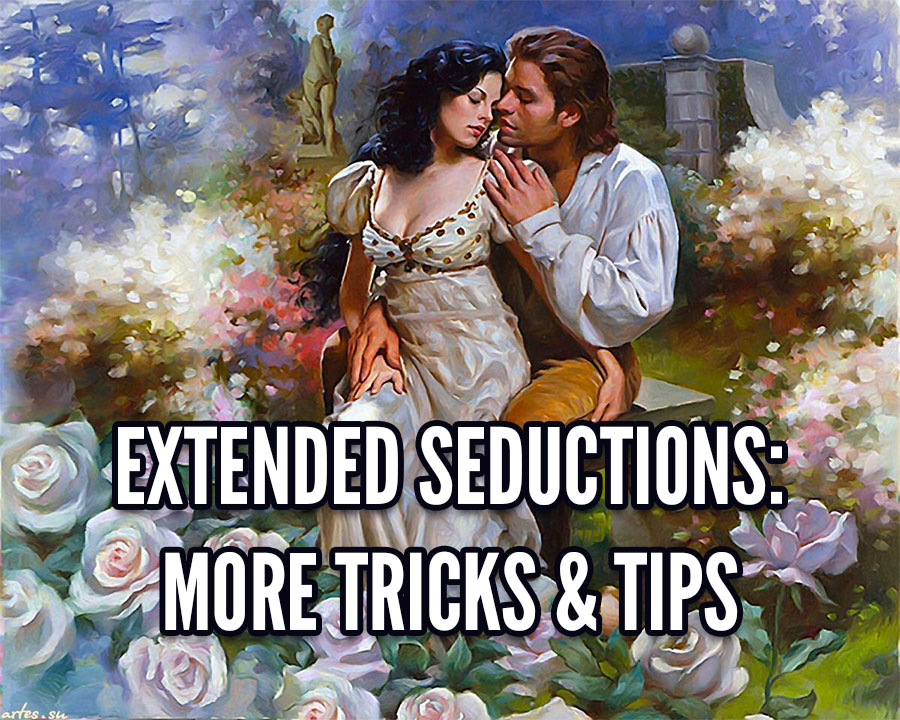 More tips to make it easier to extend a seduction across weeks or more. How do you wind her up? How do you avoid her cooling off? When DO you make that move?
Hey guys.
Previously, I discussed extended seduction concepts, like creating anti-logistics. This is crucial because extended seductions are quite risky: she may lose interest if she fails to perceive you as a lover if you don't escalate to sex when you have the chance to do so logistically, and she is ready for it. She will think you are a wimp and afraid to be sexual and may not see you as a sexual guy. Welcome to the friend zone.
To avoid this, I suggested you use anti-logistics: deliberately creating a setting where you both cannot have sex. This gives you plausible deniability for not escalating to sex: it isn't her fault or your fault that you are not escalating. It is not because you are a wimp, but because the situation doesn't allow for it.
The result? You generate more sexual tension. She wants you, but you become forbidden fruit due to the logistics. You are "teasing" her desire which will grow over time. This strategy only works if she is sexually interested in you.
With this strategy, you extend the seduction on your terms, not hers. It's because you want it or made it that way due to your strategic choice. (See my post about whether you should seal the deal now or later, posted not long ago.) This is not how most men do extended seductions: they do them on her terms because she resisted their attempt at escalation, or she induced this odd feeling of fear, making men play overly safe. What happens here? They create more risk by opting for an extended seduction.
Friend zoning usually occurs because of failed extended seductions. Beginners often go for extended seductions, but these are more advanced than quick pulls. They usually opt for them to play it safe: wrong move.
Extended seductions are more difficult, and more suited for advanced players.
Before I begin, I need to repeat that the concept of extended seduction was invented (or at least popularized) by a veteran seducer named Pureevil. He inspired the system I am about to discuss, and all credit goes to him. If you are curious about his material, check out this thread by veteran seducer Skills on our forum SkilledSeducer. He's reposted Pureevil's classic posts on the subject.
Now that the recap is out of the way, I would like to expand upon my previous post. I'll go over a few more tips and tricks to make extended seductions more successful.