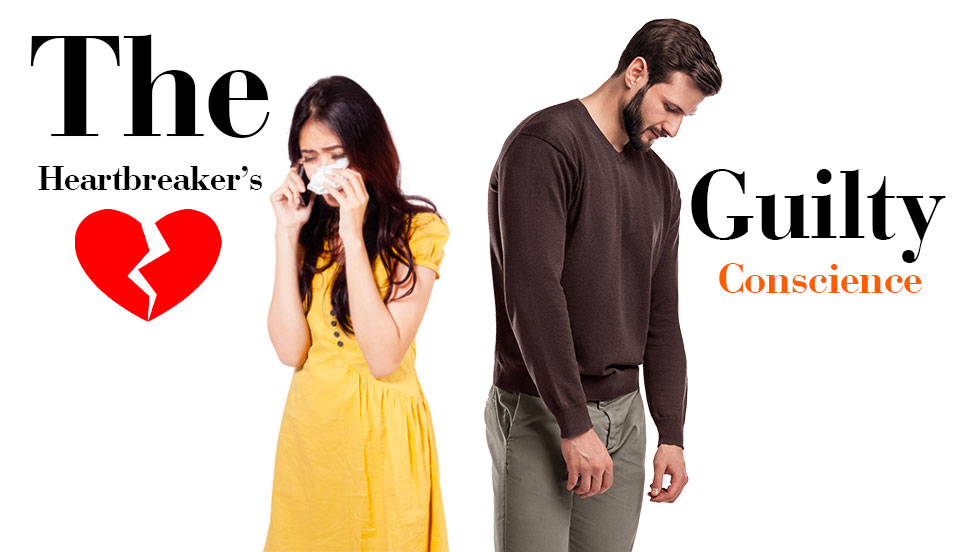 If you've broken a girl's heart, it's easy to feel guilty. There are reasons not to let that feeling linger, though, because all things mend – broken hearts included.
On my article "How to Be the Best Guy a Girl's Ever Dated", reader 90210 comments:
Chase,

I had a wonderful two years relationshp with this amazing girl. We eventually broke up after a big fight and ended on good terms.

I got hold of her journal (we had a shared Google account, I think she forgot about it)

And what I read broke my heart. I saw the relationship from her perspective. All her hopes and dreams on me. She was convinced I was the one. She wanted to marry me and have kids together. Our fights hurt her deeply and she used the journal as an escape.

I saw her raw, unfiltered thoughts. How she thought I was the greatest guy she's ever met. How she was not sure about how serious I was with the relationship. How she would do anything for me. How she would be my greatest supporter in my mission. How she was so madly in love with me that she couldn't stop thinking about me.

She never told me about the marriage thing nor did I set the wrong expectations.

But I gave her the best relationship she's ever had. She never failed to mention it. She invester so much in that relationship. The gifts she gave me were so expensive that I had to swerve by my no gift policy.

She's a great gal but not a perfect girl, if you know what I mean. Focussing on pick up and bringing more beautiful girls in my life is something I really want. So the breakup worked in my favour.

She hasn't chased me down. While we ended on good terms, she's still very cold and distant.

But I just can't shake this feeling of sadness for her. That I might have broken her hopes of finding a decent guy.

I feel so much regret for unknowingly leading her on. I feel so much regret for giving her hopes and then shattering that promise of a shared future.

At this point, if I could pair her up with a guy suitable for her, who would give her what she wants and make her happy, I would do it in a heartbeat.

I just want her to be happy.

I know she isn't in my life anymore and I'm not responsible for her life choices. But she is such an amazing person, she did so much for me, I'm filled with so much pain and regret for what happened.
I certainly commiserate.
I've gone through the same thing (repeatedly).
It's gut-wrenching to see a girl you care about with a broken heart after you leave.
I've even done what 90210 talks about, working to fix past lovers up with guys I think are a match for them, to get them smiling again (and ease my troubled conscience).
Not every guy goes through this.
Maybe women don't attach to you too strongly. Perhaps your relationships end before they can get that deep. Or you might regularly leave your women on equal terms, the investment balance in the relationship never having become all that lopsided.
However, if you have experienced being a heartbreaker, you have probably also experienced the guilt that comes with it -- and the soul-searching that guilt kicks off:
"Did I do something wrong?"

"Have I ruined romance for her?"

"Am I just not cut out for relationships?"
It's more common than you might think, people with troubled consciences over relationships they left where the other partner was hurt and pining for them. There are a lot of folks who swear off relationships to greater or lesser extent as a result of this.
You just don't want to be causing that kind of hurt; you don't want to have that kind of responsibility for someone else's feelings.
Well today, we're going to look at how to ease the heartbreaker's troubled conscience -- and what duty you have to a broken-hearted ex, plus whether you really need to swear off relationships (or not).