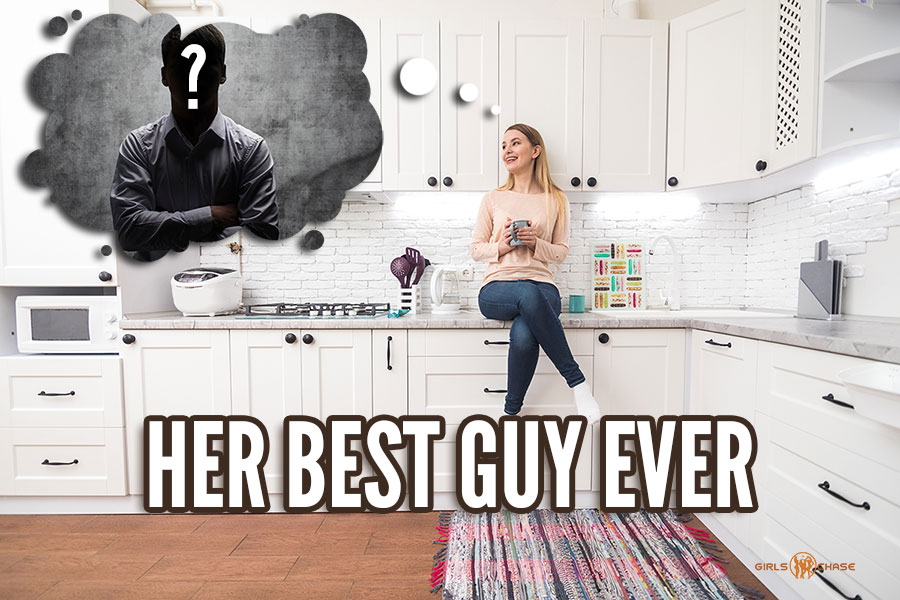 If you want to be the best guy a girl has ever dated, you need more than "hope." Instead, follow these 8 recommendations – yet watch out for "alpha widows."
Commenting on my article about the Feminine Interest Spectrum, reader Fanfun asks:
[What] could we do if [a girl] already has many experiences connected to a guy to make us love more or / and forget others?
What he's talking about of course is how to be the best guy a girl's ever dated.
Most hardened playboys might chuckle sensibly at a question like this, but we allll care about it.
Sure, some of us are more confident in our ability to enter a new girl's life and immediately be the best guy she's ever dated... but if we found out we weren't, well, it would sure throw us for a loop.
No one wants to be second-best with someone of great personal importance to him. We all want to be the best.
It's not just about ego, either. It's a practical thing.
If there's some guy out there she likes better than you, she is never really going to be all the way 'both feet into the relationship'.
Girls care about this as much as guys do. I can't tell you how some of my girlfriends have drilled me on past girlfriends, trying to find out if I cared about those girls more than I care about the ones doing the drilling.
This is a human thing: if we're with someone, we'd much prefer to be #1 in that person's heart than we would #2, #3, or some other lower rank.
In this article, we'll talk about how to be that.
Yet before we do, first we need to talk about whether it's worth trying to be that with this particular girl.