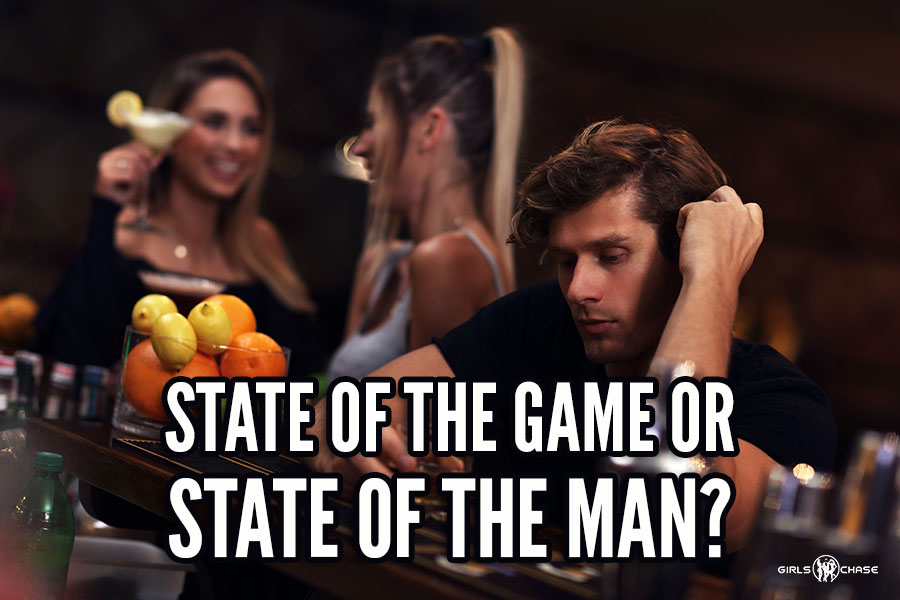 Sometimes it can feel like the game has changed… and things that used to work to get girls don't work anymore. Yet the game abides. You can rebound, too.
Lately, I have been discussing issues with low momentum: the times when you feel like you've lost your mojo and that getting laid or meeting women is more difficult than ever. Low momentum periods are your "off periods."
These are the periods when you get few results, and what worked well doesn't anymore. Your energy level is low, your vibe is not as sexy, and your results have diminished.
It's a natural part of the game. All seducers face periods of high and low momentum. How long the low periods last depends on your skill level, experience, and how much work you put into getting out of low momentum.
I have discussed the benefits of not giving up during low momentum, plus provided a guide on how to get out of it. If you are experiencing low momentum, these posts are for you!
Today, I'll share a reflection on low momentum that stems from a chat I had with fellow experienced seducers.
Usually, I don't write philosophical posts as I prefer to share practical insights, but I can sometimes make exceptions.