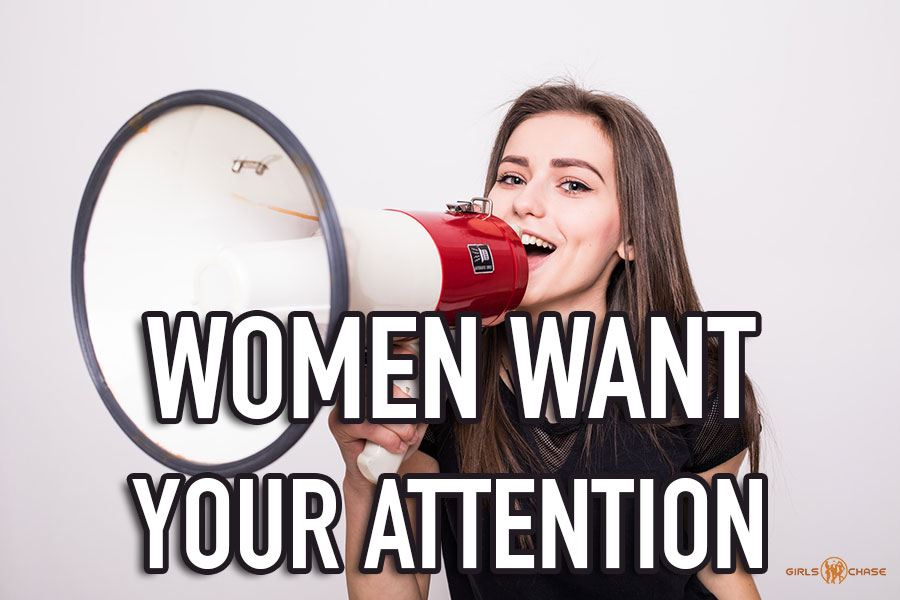 Everybody likes attention. Yet with women, attention is more than a means to an end – getting your attention is very often the end itself.

Women will tell you they want a lot of things.

But there's one thing women want from you above and beyond all else: your attention.
They can want this attention to take various forms.
Some women want you to be smitten with them.
Some women want you to chase after them.
Some women want you to feel like you could never have them (yet pine after them regardless).
Some women want you to court them, seduce them, and make love to them.
Some women just want you to think they're amazing.
But the one thing all women have in common is they want you to notice them, look at them, and pay them attention.
As a man, this is important for you to understand. All the women around you fight for your attention. They do it in different ways. Some tempt you; some shame you; some scold you; some befriend you; some agree with you. All seek to have you notice them, listen to them, and invest your time and energy into them.
You must understand you can control which women receive your attention... and what they must give you in exchange for it.
But just because you can control this, doesn't mean you will. Many women are far better at extracting attention from men without giving things men value in return for it than men are at getting what they want in return.