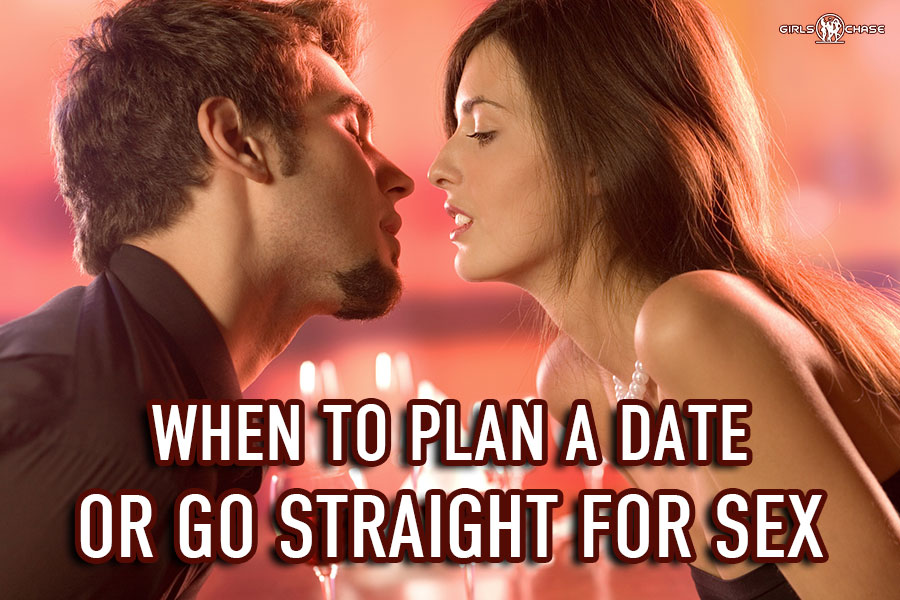 When you meet an interested girl, do you go straight for sex or set up a date? Here are 3 variables to consider that will help you make the right call every time.
Every single guy who wants to get better with women – even if it's just a little – will occasionally find himself wondering whether it's better to go for sex now with a girl... or opt for a date (or another date).
You've met a girl, it's going well, and you wonder if you should ask her out and exchange phone numbers or keep the interaction going and take things all the way to sex. Should you ask her out, or go for a same-day lay?
Maybe you'd like to know if you made the right decision in a past encounter, or to figure out why things didn't go right back then. Perhaps you want a few tips to ensure you always answer this question in the most educated way possible.
Maybe you're new to the world of seduction, still in the process of handling your fundamentals, learning about the right mindsets, and getting your feet wet as an aspiring seducer. Even then, this is an article you can learn a lot from, because at some point in your journey, once things start taking off, you'll need to be able to answer this question on the fly. My aim is to save you from indecision in those crucial moments.
So what are the factors you need to consider when deciding whether to keep things rolling or to put things on hold for a date?