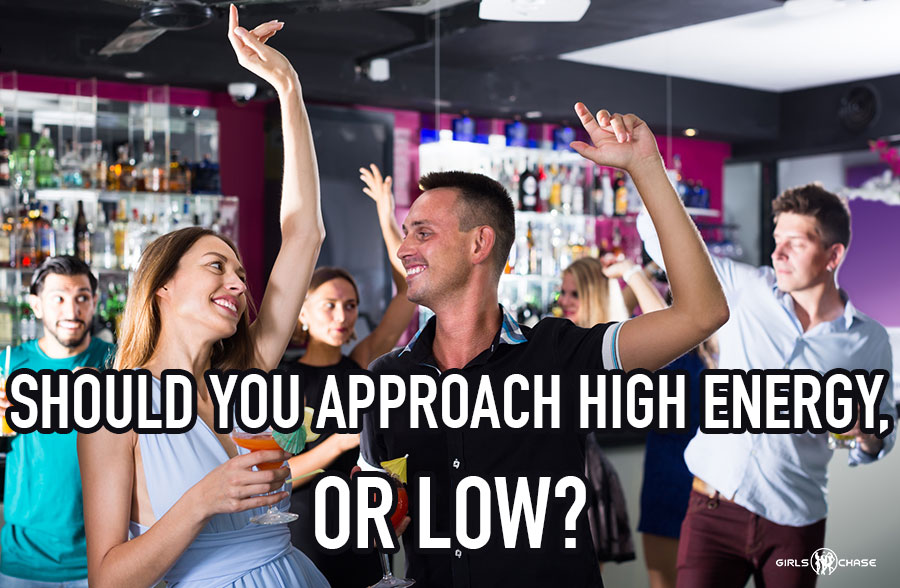 The energy you approach a new girl with can make the difference between acceptance and rejection. So should you go in high energy or low?

Hey, guys. Today we will discuss more practical stuff that can have a tremendous effect on your game and your overall interactions with women. Many guys believe that the difference between a good seducer and a bad one is some magical technique – well, usually it is not. The devil is in the details – and the small subtleties.
That is what this post (and last week's post about using pauses) will help you with. This post focuses more on calibration. Good seducers are smooth and tight, intermediates are less so, and beginners, well, you get the idea.
So this post is about calibration, focusing on the nature and level of "high energy" you should employ when approaching girls. This is a topic with a lot of misleading – and often contradictory – information. Some claim you have to be high energy; others claim low energy is better. They are both right and wrong at the same time – it depends on the context. Either way, this post will cover the pros and cons of each approach and give you guidelines on how to make the tightest approaches.
The following 3 factors build the foundation for calibrating your energy level for an approach:
The social setting

The girl(s)

The phase of the interaction
Let's begin by discussing the crucial aspects of the social setting.