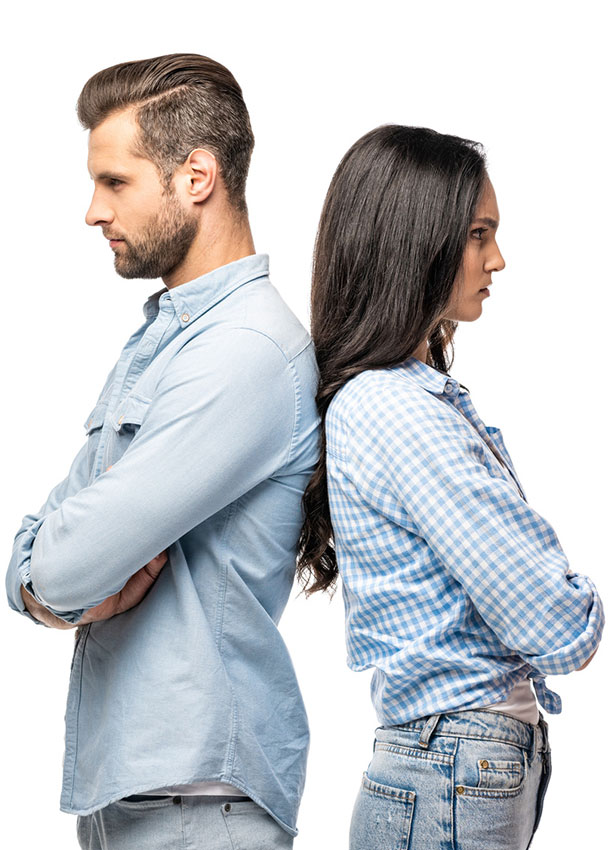 A recent article on loneliness exploded to the top of Hacker News (the Reddit-like programming and entrepreneurship newsboard). The article clearly struck a chord. The thrust of the article was that the decline of the family has led to an epidemic of lonely people.
In the comment section below the article, a reader had this to say:
After numerous attempts to find a reasonable/semi-normal female "life-companion" I gave up at 50. I tried to overlook the hostility and conceit they had towards men in general at first, until neurosis and personality disorders would reveal themselves later - if the relationship got that far. I felt like I was in a competition and she was determined to "win".

It's many things, but the enmity and distrust that feminism has caused between men and women is by far the most significant contributor. Men are the "enemy" that must be defeated. Why are the majority of homeless white men? They surrendered.
It's a sentiment that seems to be bursting out of the stitches among more and more people. Women express similar sentiments as often as men -- this isn't a purely male issue.
At the core of it, the real center of the issue, is the cultural phenomenon of 'trust collapse'.
The great tragedy of our time is this breakdown in trust between the people... and, particular to this website's mission, the breakdown in trust between the sexes. When the sexes trust each other, anything is possible. When they do not, society comes undone at the seams.
The sexes have battled throughout history; a little tension is nothing new. Yet rarely does the fight grow as embittered as it's today become.
Today more and more women are distrustful toward men. They worry there are rapists behind every tree. They opine that women are paid less than men (and thus, implicitly undervalued). They jump when a stranger approaches, or chide men not to walk up to them in the first place. At the same time, they wonder where the good men have gone, and instruct men that now that they are ready to marry, it's time for those men to be ready too.
Just as women's trust in men has crumbled, so too has men's in women. Many men fear false accusations of harassment (described as "sometimes just a different perspective" in this article), false accusations of sexual assault, or false accusations of rape. Men with good careers walk on eggshells around female colleagues, wary not to become easy prey for unscrupulous corporate climbers (all a woman has to do is say a man did something to her, the same way the football player feigns injury to penalize his opponent and benefit his own team). Many men fear the power women wield in marriage courts, and the loss of their children and assets and lives in the event of a divorce. Some swear off marriage under current Western law; others swear off dating entirely. In a recent 'sexual harassment backlash' survey by the very feminist Lean In organization, 60% of male managers report now being uncomfortable mentoring, working alone with, or socializing outside of work with female employees.
While not everyone has caught it as bad as the more sensitive (and paranoid) among us, everyone has felt it to some extent. And plenty have felt it to large extent... between 2008 and 2018, a mere 10 year gap, the number of 18-29 year old men not having sex in America rocketed up from 10% of them to a whopping 28%.
As the relations between the sexes have increasingly frayed, more and more individuals have come out as preferring their own same sex instead. That number increased by 17% in only four years, between 2012 and 2016. Among millennials, in 2012, 5.8% were homosexual; just four years later, in 2016, a full 7.3% were out of the closet (so much for the ol' "only 1-2% of the population is gay" chestnut you used to hear, huh?). And the fertility rate in the U.S. hits new all-time lows pretty much every year.
How do make heads or tails of all this?
What is happening to the mating market in the West?
Is there any sense we can make of this at all, or is it all just a bunch of unfathomable deep civilizational processes, layers beneath layers, impossible to peel back?
Well, we're going to peel the layers back. And we'll see if we can arrive at an understanding of just what's afoot in all these tremors we've felt in the modern mating market.
Fortunately, there are white polished stones that lead the way us to follow. Let's see where those stones lead.