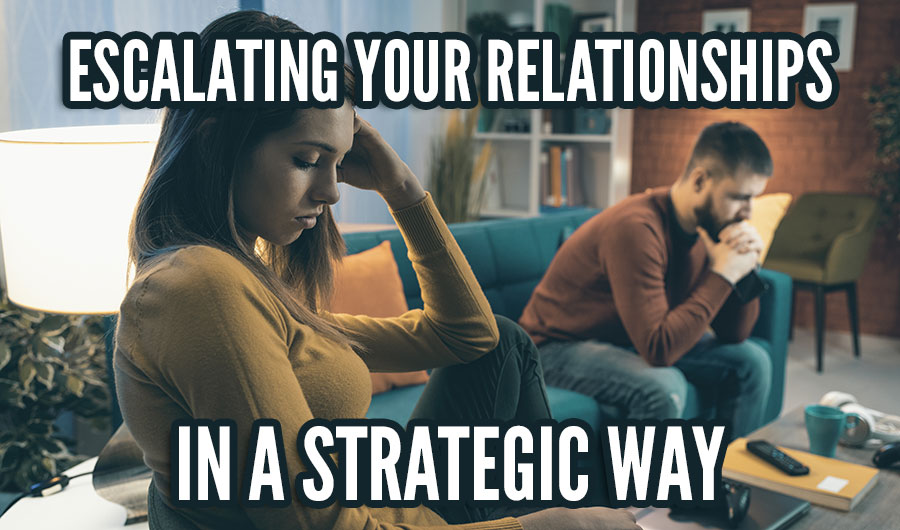 Your girlfriend is hinting she wants to get more serious. But she won't ask outright and you won't go out on a limb yourself. How do you not chase – or ignore?
It's always a bit fraught dealing with the "how much does this person like me?" "how serious should this relationship be?" question.
You'll notice most people of both sexes will dance around this issue. There's a lot of tentative feeling out of the other partner. Both sexes hesitate a lot, miscommunicate, and make incorrect assumptions.
There's a reason for this: by being the first to put yourself out there and 'show all your cards' in a relationship you run the risk of all kinds of unpleasant things:
Maybe the other person doesn't like you as much, and feels like you're coming on too strong when you do

Maybe the other person likes you a lot more, and feels disappointed at how uninterested you seem to be

Maybe you totally misread the other person and actually s/he was happy the way things were and didn't want the relationship to escalate
Any kind of escalation of commitment is in fact a minefield where it's all too easy for any misalignment between the parties to blow the whole thing up.
So it's no wonder this is a difficult step for your average relationship.
However... there is a little tactic you can use to navigate this step a lot more fluidly.