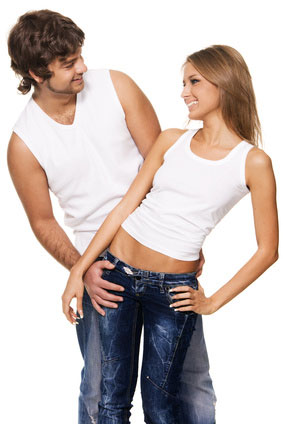 A reader writes in asking about attainability:
"Hey Chase, Great blog man, top notch stuff. Never been part of the PUA community, but been doing self improvement (corresponding with my values) for 4 years or so, and your blog and TSM are pretty much the only two I read consistently. I've also read your book, and have a question on attainability. So here's the issue:

Not to sound pretentious or arrogant, but I'm a pretty good looking guy, fantastic shape, fashionable, carry myself well, great job blah blah blah, and I have a lot of symptoms of having much too low of attainability. Only super confident women seem to have the guts to put themselves out there (which can be a good thing, they are my type), make eye contact passing by each other, or even manage a smile after eye contact is made.

Now I am a very pleasant, outgoing person, and I always walk around with at least a pleased look on my face, so it's not like I'm walking around frowning or anything. I guess my question is, how can I raise my attainability through body language or the way I carry myself before words are spoken or even eye contact is made, so that more women are open to me? This isn't in my head, I live in a smaller town (50,000) people, half are college kids (I'm in my late 20's) and countless times friends tell me women ask about me all interested, and I'll end up knowing who they're talking about but have never had these girls so much as make eye contact or smile?! I don't want to walk around smiling like a goofball to make myself seem friendlier, help me man!"
This goes deeper, to the issue of how to make yourself more relatable to people. In this reader's case, he's running into the same problem I used to have a lot -- that only the most confident women feel comfortable around him, and everybody else can't relate. I struggled with that for quite a while myself.
These days though, I'm a pretty darn relatable guy.
And you might be surprised by that, considering my lifestyle should make me all but unrelatable -- frequent international travel (often to places like Cambodia or Monaco instead of the "usual" places like Australia or England), starting up not just one business, but a whole host of them, meeting girls in bars, clubs, airports, and train stations, and a hard-line approach toward friendships and relationships that most people would probably politely describe as "extreme."
Me, relatable? I don't even find the same things enjoyable that most other people do.
Yet, should you ever meet me, chances are we'll get along just fine. We'll laugh; we'll trade stories; and, like so many people I meet, you'll quite possibly end up telling me you feel like we've been friends forever, despite the fact that we'll have met minutes before.
That's because I sat down and put the time into figuring out how to be relatable, both in conversation and even on first appearance. And the great news is, anybody can pull it off -- all it takes is a little effort, and a bit of a push in the right direction to get you started.