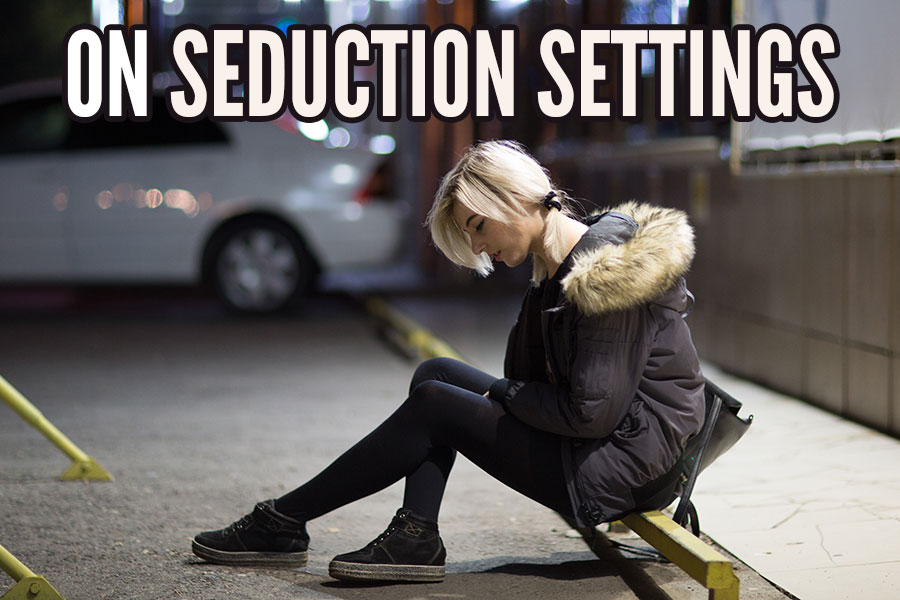 If you take her from the setting you seduced her in to one that's very different, you risk disrupting your seduction. Keep an eye on environments as you pull/change venues.
One of the biggest mood-killers in a seduction is when the setting changes.
Every guy who's been around the seduction block has encountered this during transitions.
You meet a girl somewhere (let's say at a bar), and the vibe is great. She's connected with you, laughing with you, the flirtation is strong. There's a strong sexual vibe.
Then you take her out of there. You go to a diner. The two of you chill. The vibe comes down.
You head out onto the street to hail a ride back together. "You know what, I'm just going to go home I think," she tells you.
You try to get her to stick around: "No, no! The car's almost here. We'll just go back for 30 minutes. It'll be a great time, I promise."
But she bails anyway.
What happened?
You know (you could feel it) that if there'd been some way to shag this girl in the bar you met her at, she would absolutely have been yours.
However, there wasn't. You tried taking her to the diner, then home, and somewhere along the way things lost steam.
This will not always happen. Sometimes you can maintain the vibe across settings.
Nevertheless, if you want to maximize your odds to get the girl, keep the setting constant.