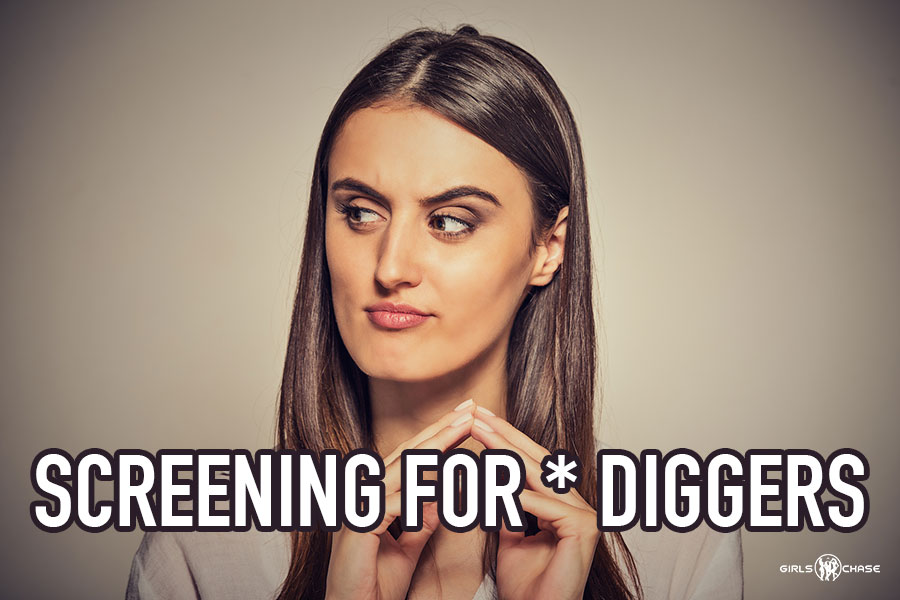 An * digger is a girl who picks which guy to date via one single quality: his muscles, or skin color, or wallet, or military status, or more.

In my article on how to avoid divorce rape, I discussed wife screening. In particular, I talked about how to screen out gold diggers, social climbers, and husband hunters. A reader didn't like this, and took a mocking tone toward the act of screening out undesirables:
"Really good article. Especially that pick the right wife part.

Do you plan on writing an article on screening out muscle* diggers?

There are some evil women out there who dig muscular men. They want to look at your muscles, touch it, ask you to hug them, to lift something etc.

"What's the problem?" you might ask.

The problem is that those women don't like you for you like yo mamma does. They don't give you ego validation. If you were skinny, they wouldn't even look at you.

What advice would you give to muscular guys?

Would you tell them to slouch, hide their muscles, wear oversized clothes, get fat asap?

You might think that I'm just jealous of those guys and trying to sabotage them... you might think that I'm in auto-rejection by calling those women evil, superficial when I realize that I'll only ever be able to jerk off to their Instagram photos at best. I'm not.

__

* you can substitute this with fashion, popularity, credentials, nice haircut, tatoos etc."
Mockery aside, he has a point: there really ARE * diggers... and you often will want to screen them out. (I'll likely do a second article sometime soon about the weird recent Western trend of not screening wives and girlfriends more specifically, too)

In today's article, we'll talk about why to screen, in case you haven't been burned by women before and you aren't convinced a woman would ever use a man. But then we'll talk practical solutions. Since, obviously, totally concealing your best qualities (e.g., getting fat ASAP) will usually be counterproductive.