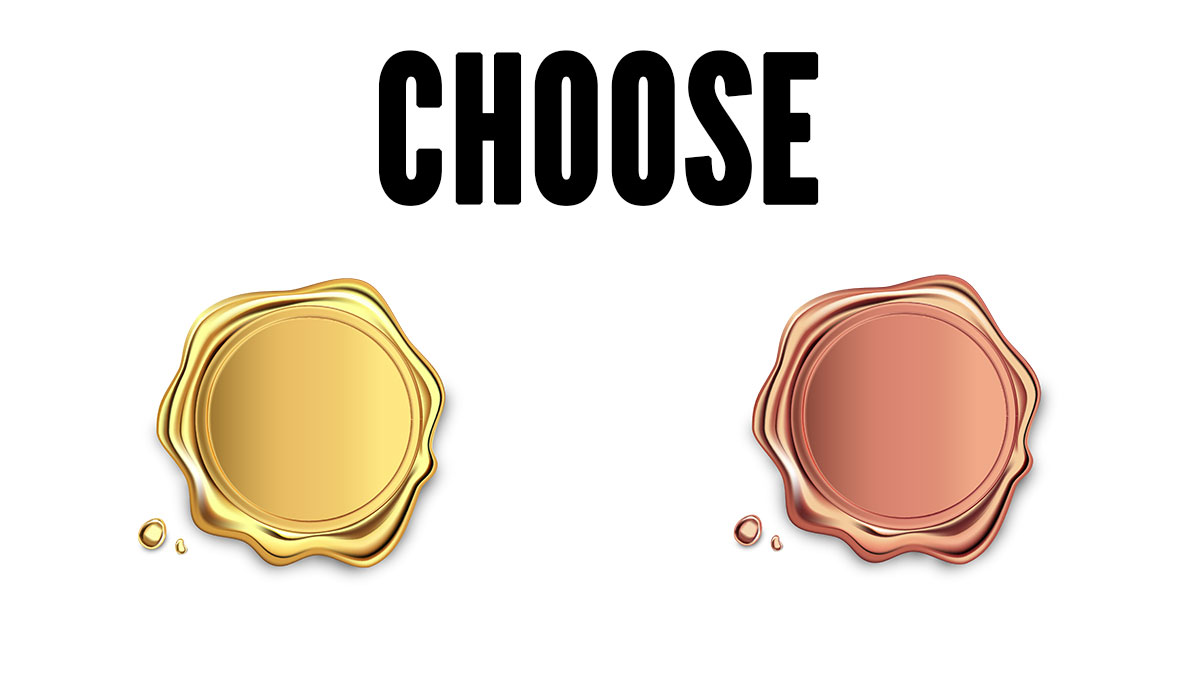 If you want someone to make the right choice, don't give only one option. Juxtapose your preferred Gold Choice against an okay-yet-inferior Bronze Choice.
I talked yesterday with our sales specialist, Rob.
We spoke about the new coaching page we're setting up, with a video by me that talks about coaching and an option for audience members to book a free call with Rob to discuss coaching packages.
I said how we'd tossed out the initial version of the page, which our writer made about getting viewers to choose a coach.
Instead we made the page totally focused on getting a reader to sign up for the free call.
(by the way, if you want to know more about coaching with Girls Chase, just shoot Rob an email at coaching@girlschase.com -- he'll hop on a call with you to fill you in on options)
And Rob noted that yes, something he'd noticed in years of working with clients: when he talks to a guy, listens to his situation, and tells him, "This is the coach for you. You're going to want to book coaching with this instructor," he closes a lot of sales.
However, if he tells the prospective client, "Here are our different coaches. There's this coach, who is best at this. And there's that coach, who is best at that. There's also this other coach, who's really good at XYZ. Which coach would you like?" he always gets the same response:
"Oh, ah, I'll have to think about it. Let me get back to you."
And then the client never calls him back.
And I told him yes, that's right, Rob! You've discovered an important sales principle: you don't give the prospect too many choices.
Ideally, you only give him one.
One you suspect will be right for him.
And if you must give choices (if, for instance, he isn't sold on the first one you give him), the other choices you give typically must help sell the first choice you offered... not sell themselves as real alternatives.
I call this Gold Choices vs. Bronze Choices.
And it applies every bit as much to your interactions with women as it does to sales.