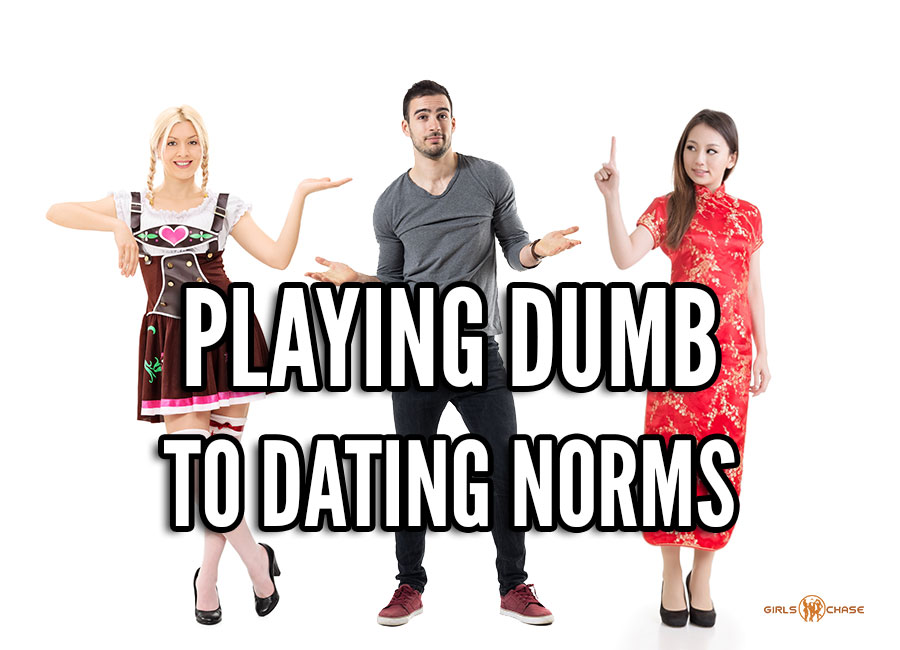 Every group or society has norms it expects members to follow. These norms extend to dating and romance as well. But what if you aren't from the same norm group?

I've done quite a bit of travel and lived in a variety of places, all very different from each other, with people who were all quite different too. Everywhere I have gone, I have encountered many men who told me the women in whatever city or country I was in were 'traditional' and 'hard to get anywhere with'. Often I would have men telling me this after I had already quickly slept with several normal, local women, with normal dating histories (not wild party girls, sluts, or 'exceptions to the rule'). I never want to rub it in a guy's face, so usually I will just say "Well, the girls here seem pretty normal and not too uptight to me."
I am not the only guy this happens to. Everywhere I've lived or traveled for any good amount of time, for every 10 guys I meet who tell me the women there are 'difficult' or 'traditional', I'll meet at least one man who tells me the women there are unbelievably easy. Often these guys sleep with multiple new women a week, oblivious to the guys who spend months or years without girlfriends or lays.
I could spend 10 posts unpacking the differences between the 'girls here are hard to get' guys and the 'girls here are so easy' guys... and in many ways, this website is devoted to just this mission.
Today though, I want to talk about one specific wrinkle of the successful guys' success: playing dumb on dating norms.