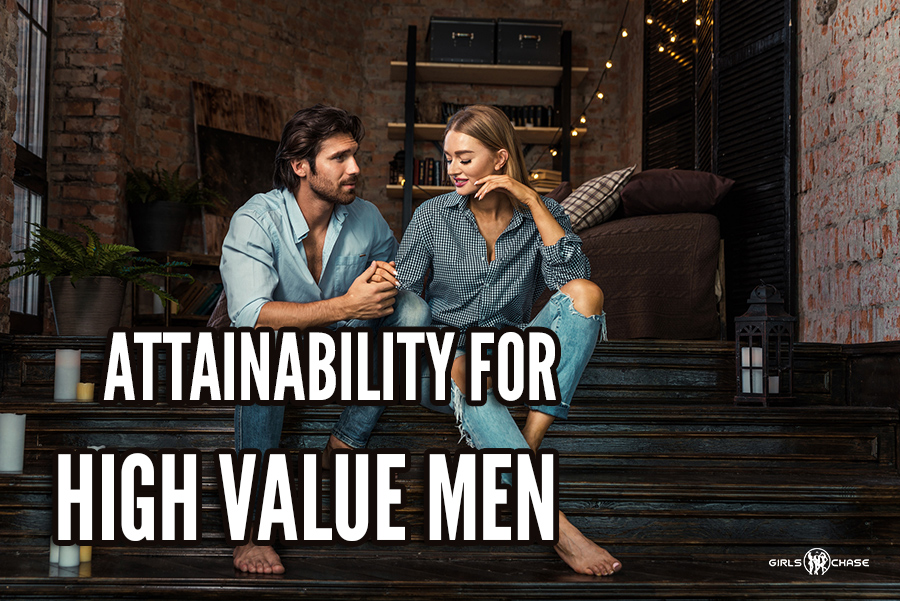 As a high value man, it's easy to seem out of girls' leagues. A focus on the High Value Man Big 5 for attainability keeps you in-reach for women you like.

Two days ago we talked about meeting women while staying safe in a paranoid dating society. The 'safety from vengeful women' adds just one more layer to the already thick binder of reasons you want to keep your attainability in the green zone.
Attainability is key to your success with women. If it's too low, women will auto-reject you. If it's too high, they won't be interested in you. There is an attainability 'sweet spot' you must operate inside of to do consistently well with women.
The subject of today's article is how to stay attainable when you're already a high value man. If you're the type of guy a girl might think is 'out of her league', attainability considerations become even more important for you -- because it's easy for you to blow it with women just by being your normal charming self.