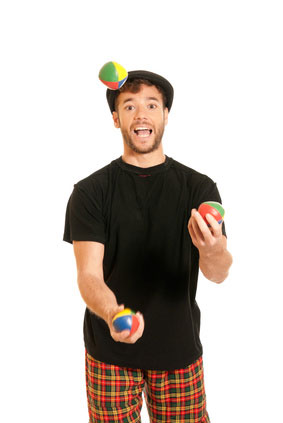 I covered one side of the "your responsibilities in your relationship" spectrum in "A Failed Relationship is a Failure of Leadership."
Now let's talk about the other side.
I see a lot of men busting their behinds to keep their girlfriends happy, entranced, and entertained, to the point where they seem to be treating their relationships like a full time job – in addition to whatever else they do during the day when they're not with their girlfriends.
These men are all too aware that keeping their woman happy and their relationship strong is their responsibility, yet they go about doing it in taxing and inefficient ways.
In fact, some of the men who pour gargantuan amounts of energy into keeping their women happy still fail the leadership test, because leading your relationship is not about immersing your partner in non-stop stimulation to keep her distracted, sated, and engaged.
And if you are doing this, you are doing it wrong – not to mention needlessly expending barrels of energy you could be using for something more productive than trying to win over a girlfriend again and again who probably would respect you more if you didn't.