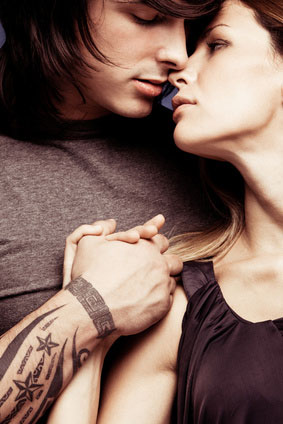 This is one of those things that's as effective in opening as it is in closing, and it's useful throughout the course of an interaction. Pulling on a woman's arm or shoulders or waist (or, if you're in bed or on the sofa, her legs or feet) and dragging her into you is one of those very fun, very dominant, very sexual things a man can do to a woman (or a woman can do to a man!) that take things and spike the level of excitement and intrigue very quickly.
The reasons it works so well are basically that:
Only really confident men do this
Only really dominant, sexual men do this
It shakes a woman out of autopilot and brings her back into there here-and-now
Autopilot I just realized I haven't written about on here yet; so let's slate that as something to target in the near future. But for now, suffice it to say you don't want women floating through their interactions with you without putting any mental footwork in. You want them making effort – albeit easy, natural effort – to be with you.