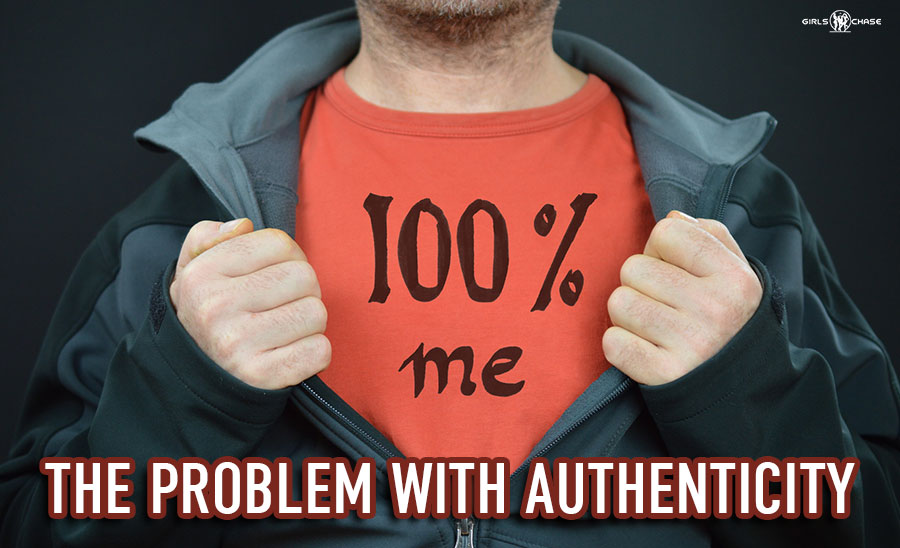 We all want women to like us for who we are, but when it comes to picking up girls, there are times to be authentic and times to be technical.
In this final article in my series about debunking useless or counterintuitive schools of thought, we will discuss authenticity.
So far we have discussed the failings of:
Today we will go over a newer phenomenon which I have seen mentioned often lately, even here on Girls Chase – and that is the obsession with "authenticity."
Yes, it is very important for many guys to seduce girls in a way that is authentic. But it's not unusual that those who seem to stress authenticity are usually beginners or lower intermediate players. I have never seen such a subject discussed by more advanced seducers. Never.
In this post, I will point out the value of authenticity, but also how it can be a waste of your time and effort.