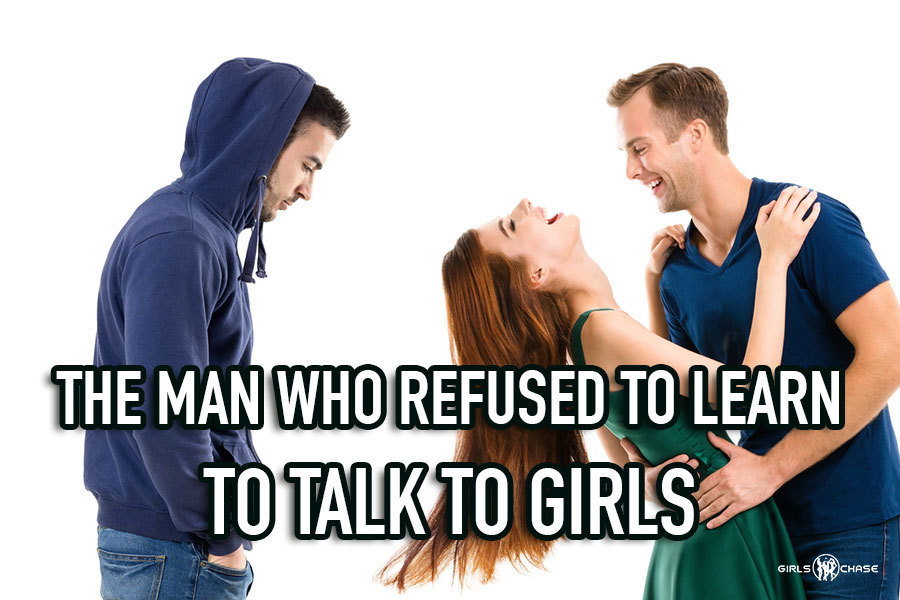 A story about a guy who never bothers to develop his social skill set. How does life unfold for a man who chooses not to learn to socialize and date?

Lucien was always a bit of an outsider. Though he wasn't one of the nerds in school. Sometimes he joined in on making fun of them, just to prove the point. Mostly he just ignored those kids though. He had his own loose group of friends he rolled with: Elliot among them.
After high school, they mostly went separate ways. One friend went to a community college, and another went to work in his father's construction business. Elliot and Lucien both went to a state university.
The two friends had heard stories about how easy the women were at Trent State. They anticipated a bountiful stream of willing coeds in school. Their long years of high school dry spells – they thought – were done.
They arrived on campus and looked around. Hot young girls in tight pants and mini skirts everywhere. The girls sat on park benches. Walked down campus sidewalks. Laughed with friends and hung out alone. "Geez," said Elliot. "This place is a gold mine!" He looked at Lucien. "Come on, we've got to talk to these girls!"
Lucien went with Elliot, and Elliot chatted up a pair of girls seated on the grass. The girls seemed to like Elliot – they laughed at his jokes and brushed at their hair. But Lucien didn't know what to do. Elliot seemed like he suddenly knew all the right things to say; Lucien just felt adrift.
Elliot tried to include Lucien – "This is my best friend Lucien. He's one of the most awesome people I know" – but all Lucien could do was spit out a few boring lines of conversation and both girls would return their focus to Elliot again. Eventually Lucien gave up his attempts to talk. He watched Elliot for a while, but began to envy him. So he stopped watching, tuned out Elliot and the girls, and stared off into the campus.