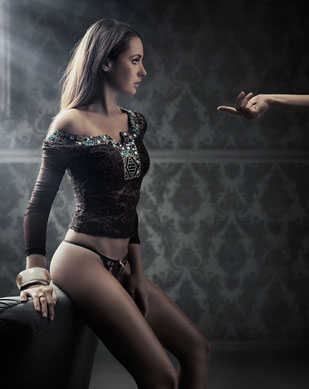 Note from Chase: this is Part II of Ricardus' breakdown of the method of a man known as the California Pimp. This first post was launched a day earlier to both controversy and praise; in this second one, Ricardus details how he himself took the lessons he learned from California Pimp and used them to turbo charge his (then already very good) seduction skill set.
You can read the first part here: The Legend of California Pimp, Part I.
---
Some more nuggets from the California Pimp treasure chest:
He runs what I call the "Blame Frame" – meaning that he sets a frame that blames whatever is happening on HER. She's the one who's seducing him; she's the one who's having this irresistible sexual effect on him.

He does that by saying things like "look what you're doing to me", with a voice tone like he's incredibly turned on, or "you are making me a little nervous", "I can't handle this, go easy with me".

This takes away from her nervousness and builds comfort… and it also force frames her as seductress.
He sometimes criticizes her, in order to take some of her inherent female power away, which often gets the girls to overcompensate by acting more sexual. Then he rewards her for that with a compliment and immediately holds out an even bigger hoop… thus gradually stair stepping it up from "put down your purse" to "suck my cock".
He creates attraction largely based on body language, dominance and sexuality.
He qualifies women based entirely on their looks and their compliance... never based on their personality or anything asexual.
He builds comfort based entirely on his voice tone and his reassuring comments.
He seduces women based entirely on dominant touch and dirty talk.
He gives girls the option to leave, but sandwiches it in between two commands to move things forward… instead of push-pull, he does pull-push-pull.
There are also a couple of things you can't get out of his videos… one is his body language, obviously. You *can* tell though the he is dressed to the fucking nines… which is a huge lesson.
Style!
Damn, a friend of mine told me last week that capitalism is all about ripping people off and selling them the false hope that if only they buy the right pair of jeans they will get laid.
Well, that hope is not so false after all.