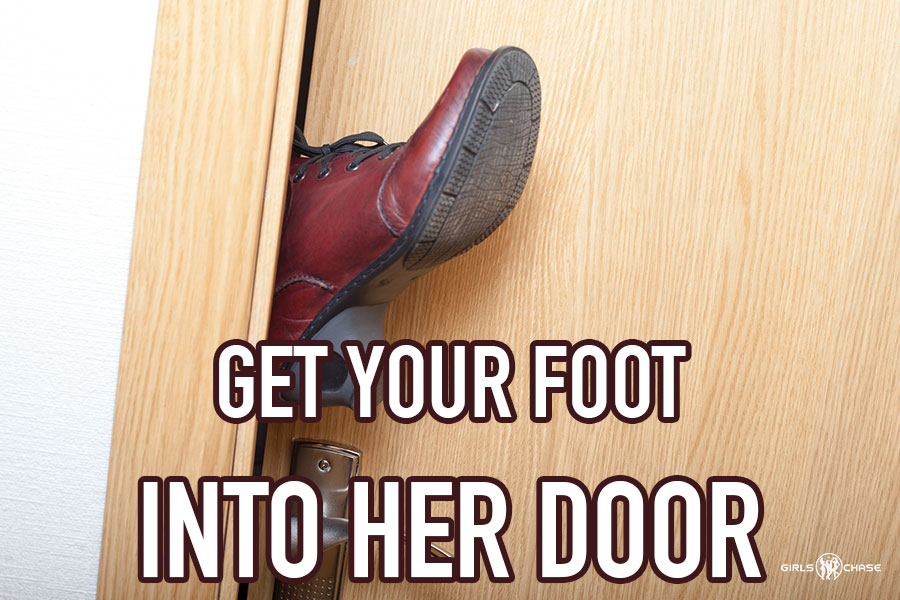 When she isn't ready for the whole thing, sometimes you can get in with just the tip. But you can use this tactic in many more ways than just sex.

Time for a fun post.
In psychology, there's a form of compliance known as the 'foot-in-the-door' technique. The basic premise of it is once you get someone to agree to something little, you can easily expand it to a great deal more. Just like getting your foot in the door enough for you to then widen the door.
We've talked about a few of these over the years. "Just sit for five minutes", for instance, I talked about in "Don't Let Her Go."
Today, I'm going to give you a template for this form of compliance. And I'll give you five (5) common examples of when and how to use this.