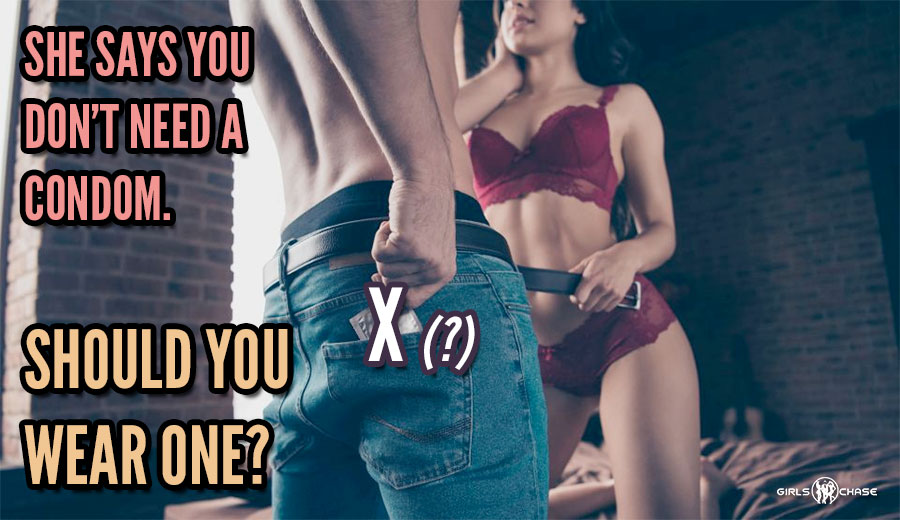 If a woman tells you not to wear a condom, should you listen? Well, no – while going bareback can be fine sometimes, you don't want to do it with girls like this.
Imagine this: you've just brought a girl home from your usual method of seduction.
Perhaps you picked her up at a bar. Or you met her elsewhere then brought her on a date. Maybe you invited her over off a dating app.
Things have gone well, and the two of you are now in bed. She's topless, and you've cleared her final hurdle of last-minute resistance. You peel her jeans and panties off, then rip your pants off.
"You don't need a condom," she tells you. Her genitals are spread open in front of you and you're about to go in.
What's your reaction?
Gonna strap up anyway, or you going in rawhide?
If you're a 'condoms always' guy, that's an easy answer for you, I suppose.
But what if you're a 'condoms sometimes' guy?
How do you know if this girl is one of the 'sometimes'... or not?