Early in my "career" I noticed a rather peculiar phenomenon – when I was out with guys (and gals) who saw me as a sort of master seducer (usually due to a combination of my image, behavior, and, occasionally, seeing my previous successes), I would find myself performing much better with women. Every single part of the seduction dance would become noticeably easier without any additional conscious effort on my part.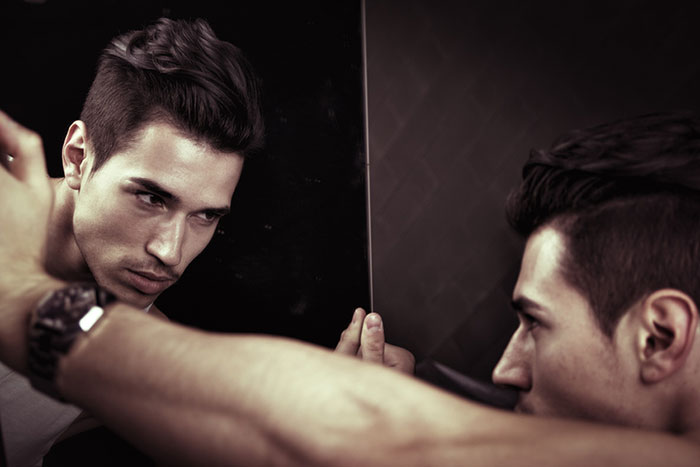 Would you like to guess why this happens?
Sure, being in a good mood because you're hanging out or meeting people you like plays a significant role, and an occasional comment like "Oh yeah, he's very experienced in bed" said jokingly in a group setting does its job to create a reputation of someone who knows what he's doing.
But that's not it; the change that makes the biggest impact turns out to be in our head.
You see, when I hang out with people who already see me as someone who's successful with women and expect me to act like that, it puts a certain positive pressure and, in a way, makes it socially okay, even expected, to act sexually.
In turn, I would find myself assuming the role of a sexy guy who pulls women left and right, which, as we'll learn later in the article, becomes a self-fulfilling prophecy – cool, right?
Note that this is happening almost exclusively in our head and, more often than not, without conscious interference – a change in self-perception based on the environment.